20 Free photo booth sessions
20 free photo booth sessions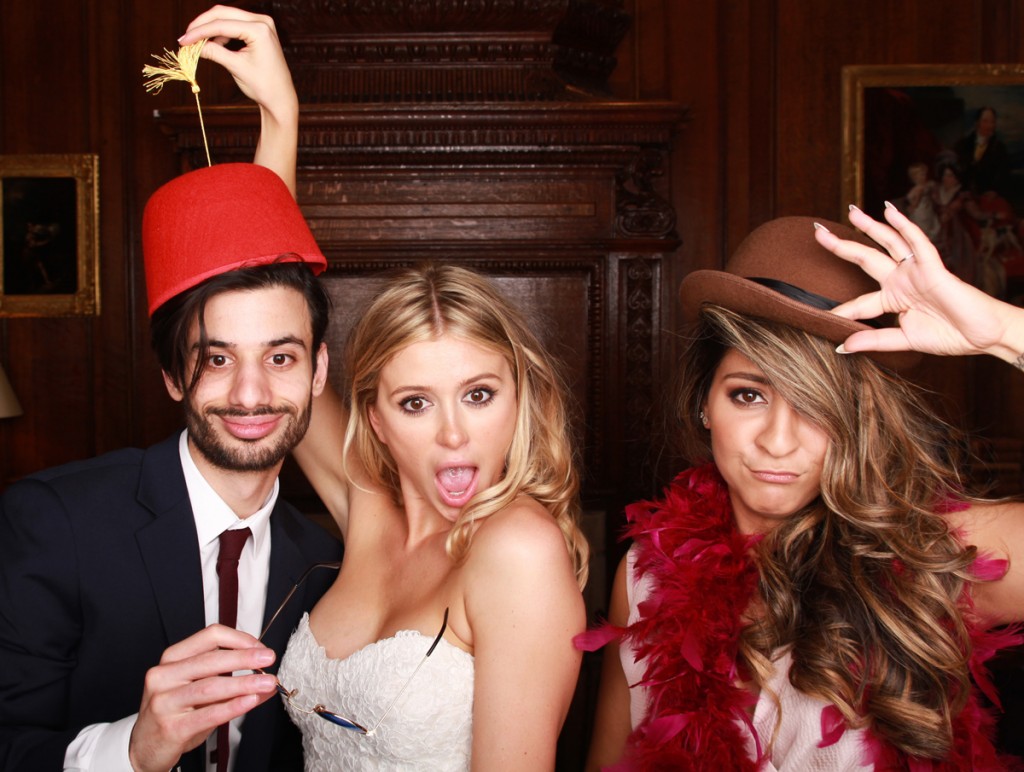 New kid on the block
So there's a new kid on the block, and it has got the Odd Box team EXCITED!
It's a printer. to be precise it is a DNP DS-620
Bit of an anti-climax, sorry for that but in all fairness it isn't just any printer, it's the successor to DNP's workhorse, DNP's DS-40 which has been in production for over 7 years and met it's maker at the end of 2015. Here's the clincher, you are going to get 20 photo booth sessions, for FREE.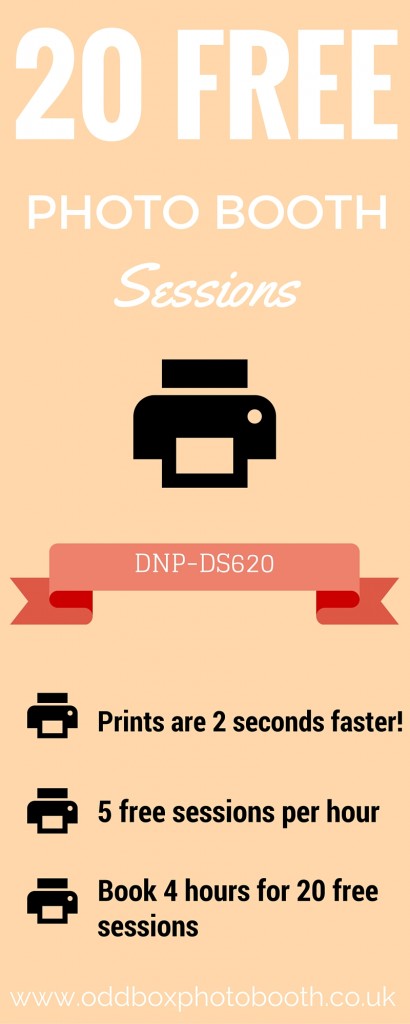 Prints in 8 seconds
Although two seconds per print faster doesn't seem like much, once you start to add it all up you'd be surprised how many more times you can embarrass yourself or your friends in front of the photo booth.
But let's not get ahead of ourselves, let us pay our respects to the beast that brought us all here, the 7 year strong DS-40. Think of all of the products you use on a daily basis, how many of them are going to still be trending and popular in 7 years time, weird isn't it?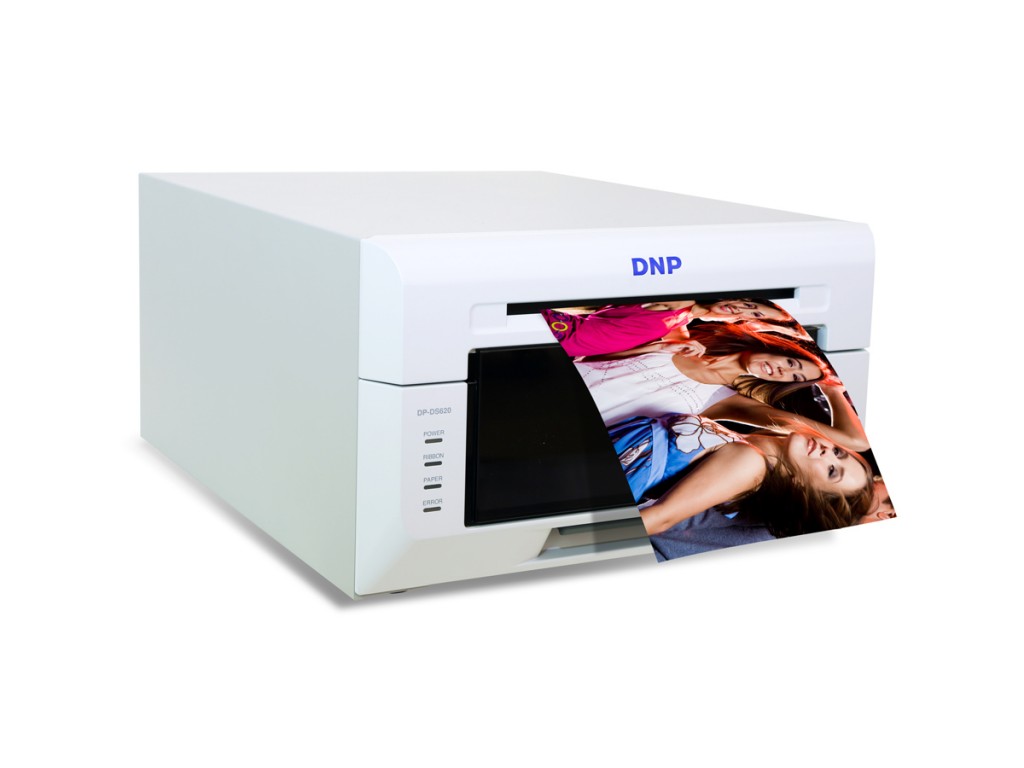 Now imagine how even more bizarre that gets when DNP will still be producing paper and ribbon for the DS-40 for years to come even after it is being produced since there are hundreds upon thousands of them still operating in a variety of large and small business all over the world.
We certainly love our DS-40 and it has not let us down (touch wood) but we like to make sure you experience the best photo booth hire possible and now our photo booths can deliver your prints in seconds. Not to mention the roll back technology allowing for less wastage, less power consumption and a smaller sleeker exterior makes this printer the ECO-friendly brother the DS-40 always needed. If you know Odd Box, you know we love anything friendly for the environment and with the amount of paper we go through cutting the wastage down will give us some more peace of mind.
Gone are the days of 20 sheets of paper and ink cartridges that lasted what seemed to be minutes, now we have fancy thermal printing, coloured ribbons to replace inefficient inks and huge rolls of paper producing hundreds upon hundreds of prints without the need to ask, "Have we got anymore INK for the printer?". Time certainly moves on fast, it does not stop for no one or no thing, we have been amazed at the advanced pace of technology development over recent years, it's as if we are part of a snowball rolling down an endless snow-filled mountain, it keeps getting bigger and we're going a lot faster.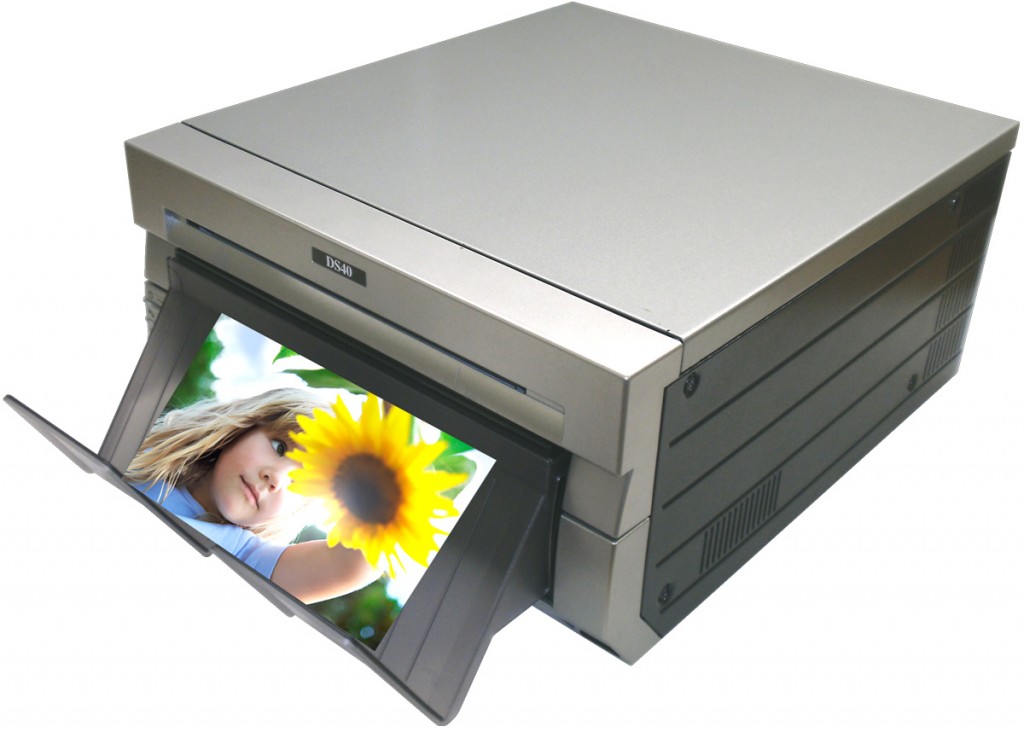 We would love to hear if you have any technology relics laying around that you still use to this day, share your old tech in the comments below. We don't know if we could ever let go of our little (it's actually really heavy) printer, it will always be our first love.