Why Open Air Photo Booths Are Better
Top 3 Reasons Open Air Is Better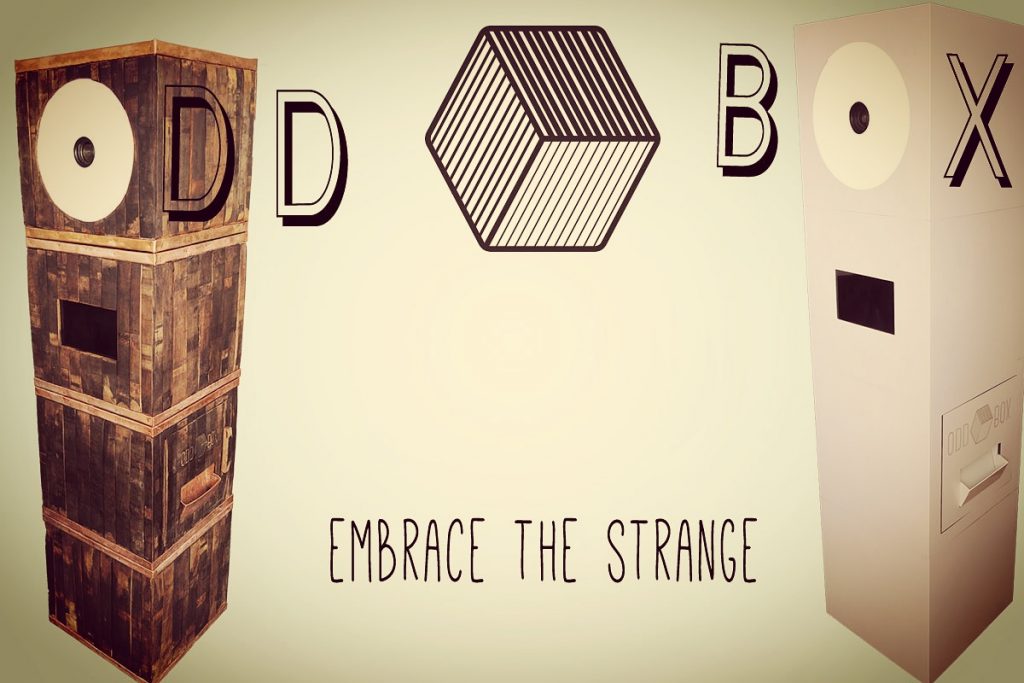 1 – Open Air creates a shared experience that benefits everyone and even the shy, nobody is left out.
2 – You can fit more than double the amount of people than an enclosed photo booth along with various options for backdrops not possible with an enclosed photo booth.
3 – The overall experience is more entertaining, thrilling and memorable for both you and your guests, that is what it is all about.
Change For The Better Here's Why
We made a huge shift recently, a decision based on over a years worth of experiences and feedback from our amazing community, the people who matter the most.
What started as a self-help venture slash journey for the Odd Box Team grew quickly into an experience that offered something new, a fresh take from the same old.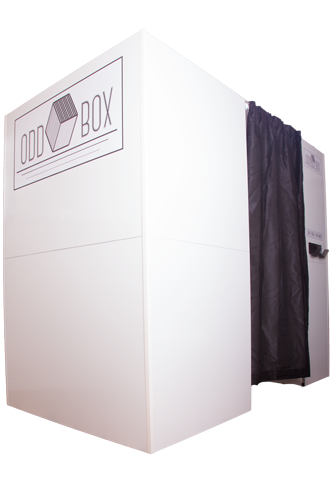 We started and built the foundations of Odd Box on one photo booth alone, the Traditional Booth.
With little experience at the start we believed this enclosed, private, traditional style of booth was what everyone really wanted. We were aware of the "pods" and the "selfie booths" but we thought, nah that is just a fad, the real magic happens behind those curtains, right?
We Got It Wrong
Well we would like to say quite clearly that we were wrong to hold that belief.
Not long after Odd Box started to grow some legs we decided to offer a second photo booth, the Open Air Booth.
This was the tower section of the Traditional Booth minus the extra frame and paneling to create the enclosed and private area of the Traditional Booth. This allowed us to experiment with the Open Air style along with backdrop options, without realising it a completely new experience was available.
After talking to guests, sharing some hilarious moments with them and gaining some valuable feedback from our community, it was clear as day that the Open Air style of photo booth was creating a much more impact full, memorable, exciting and shared experience.
Do You Remember Email?
The more we thought about it, it makes sense.
You remember when you used to email pictures of yourself on holiday, or at your cousins wedding to all of your family and friends you wanted to share that moment with?
Do you still do that?
Most likely those images now end up on your Facebook, Twitter, Instagram or Snapchat profiles for all of your friends and family to see and you might not even intentionally want them all to see that exact image.
In the end you know the image/experience will reach the right people and the rest will skim by and go on with their day.
In this same respect this is exactly why the concept of the Traditional photo booth is dying, we don't need to hide behind the curtain anymore.
Think of the era this style of photo booth hails from; an era where racism, sexism, homophobia etc were all common place.
You should be proud of who you are, have confidence to stand in front of your friends and family and be entirely open, we belief in this and feel obligated to see it through to the actual Odd Box experience.
Celebrate Your Existence
Many of the taboo's in those old days are now normal everyday events, do you really need a curtain to hide behind to break today's taboo's?
Don't you think it is safe to say that everyone can agree that is better left for your own eyes?
We want to celebrate the moment, the wonderful fact we all have the chance to live and celebrate special events and moments in time with our loved ones.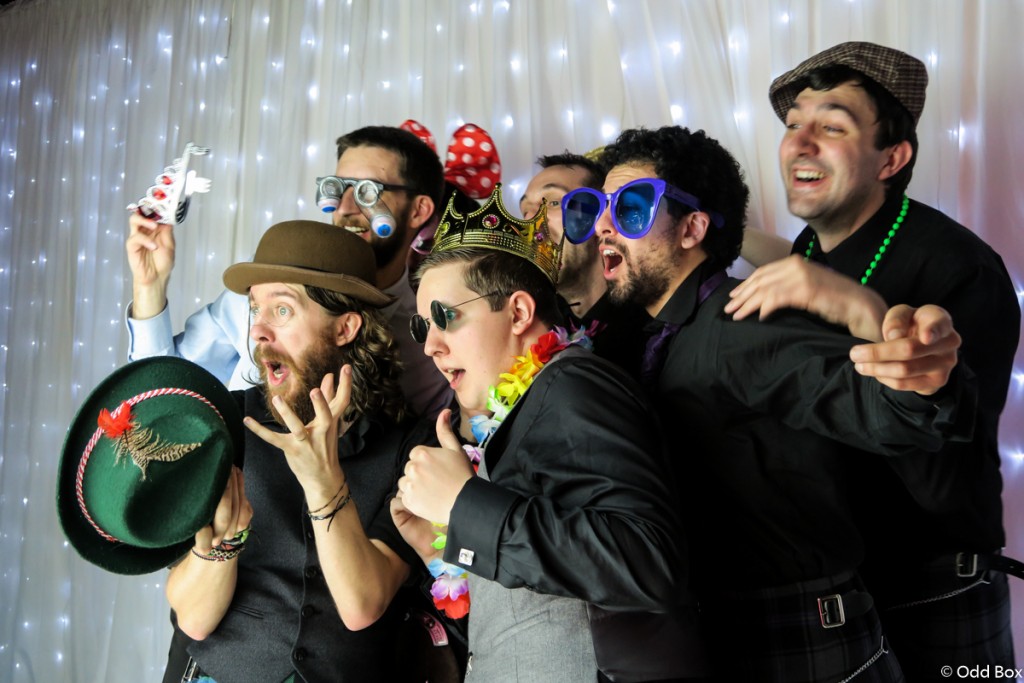 We are not saying that privacy is dead; just that your wedding, party or special event normally is with the people you love and care about the most.
The Open Air style allows you to share that experience with everyone.
Those who are not confident enough to take part and never would have been even if you gave them a curtain to hide behind can now watch the hilarity unfold, they are now part of that experience.
Are you starting to see why we could not help but make the shift, we truly want you to have the best experience possible.
A New Odd Box Generation
So as you can most likely tell the Traditional Booth got the chop, a briefly sad nostalgic moment but one that had to happen. We all evolve and change, hopefully for the better.
We didn't just stop there, with all of the feedback and personal experience gained we created the design for our new generation of Odd Box photo booths that fell in line with our newfound belief in the Open Air style.
Reducing the overall size of our original Open Air booth by over half allowed us to create a sleeker, more compact and portable photo booth that is perfect for those tight venues or spaces.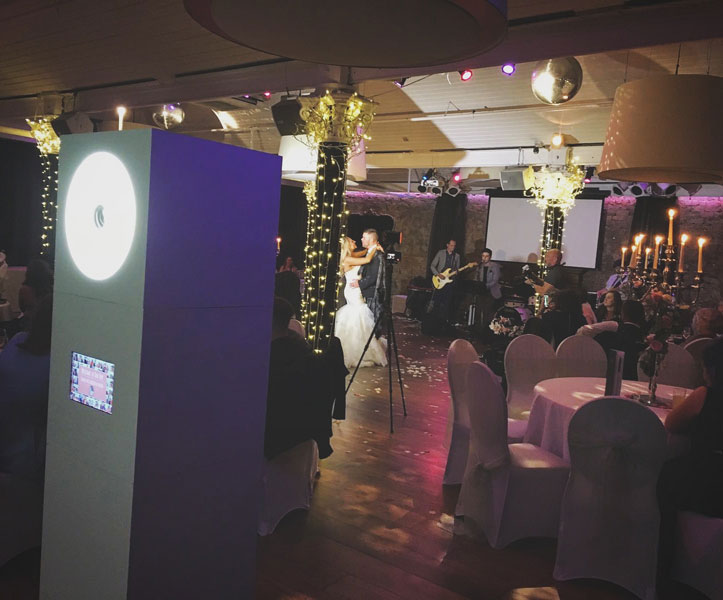 We managed to design the new Odd Box's to be set up and ready to use within 30 minutes (we really could do it in less if there was a record to be beaten) and as everything is kept within the Odd Box's there is virtually zero disruption even if we set up in the same room as your guests.
With this new design we created the Whisky Barrel Booth, a truly authentic Scottish gem.
Perfect for plenty of venues with Scotland's' sprawling landscape and whisky heritage topped with a copper finish this is full of character.
We have a full blog post about the Whisky Barrel Booth if you would like to find out more about this one of a kind photo booth.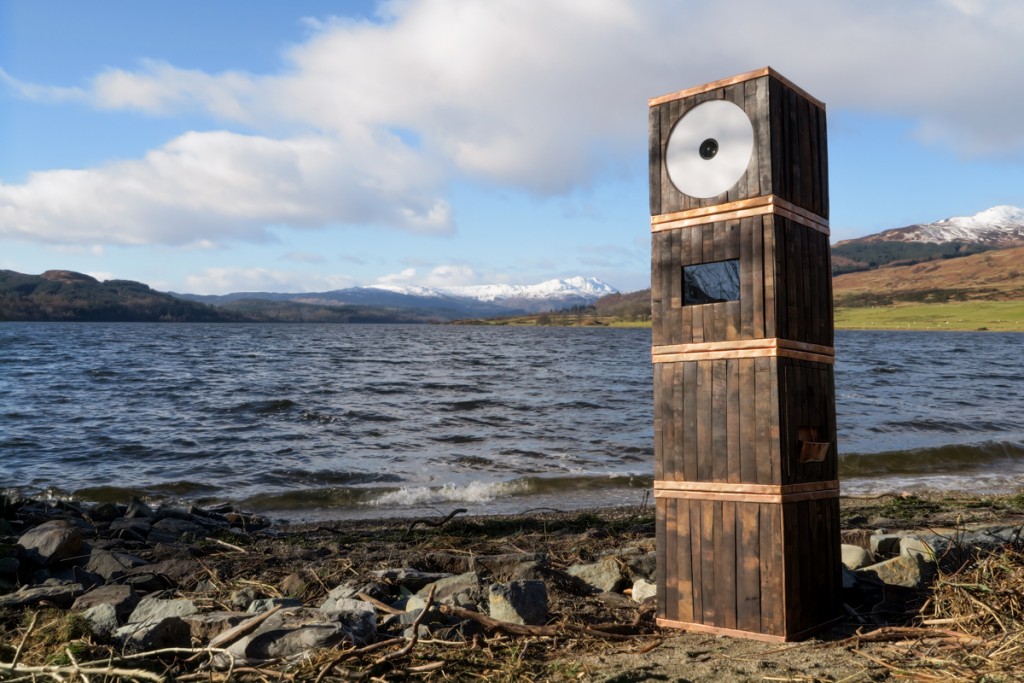 Completing the new generation is our Original Booth, aptly named as it replaces the modern slash art deco vibe of the first generation of the Open Air Booth.
Complete contrast to the rugged yet stunning Whisky Barrel Booth.
This smooth and clean design is a lovely addition to most wedding and party venues in Scotland and allows you to add some wow factor without distracting from other elements of the rooms design.
View our recent blog post to find out more information on the Original Booth.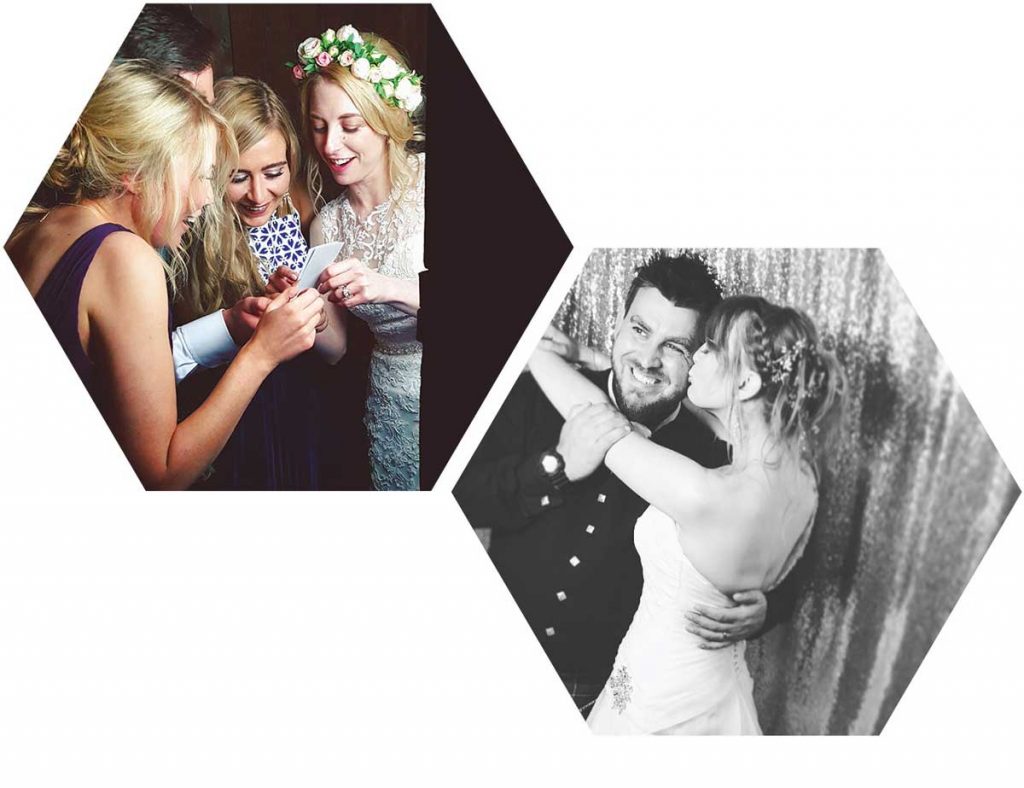 We hope you can understand why we made this change, we wanted to take the time to honestly share our reasons for introducing a whole new generation of Odd Box photo booth's.
We hope you like the style and design of our new booths and we can not wait for you to experience your Odd Box.