The Whisky Barrel Photo Booth
The Whisky Barrel Photo Booth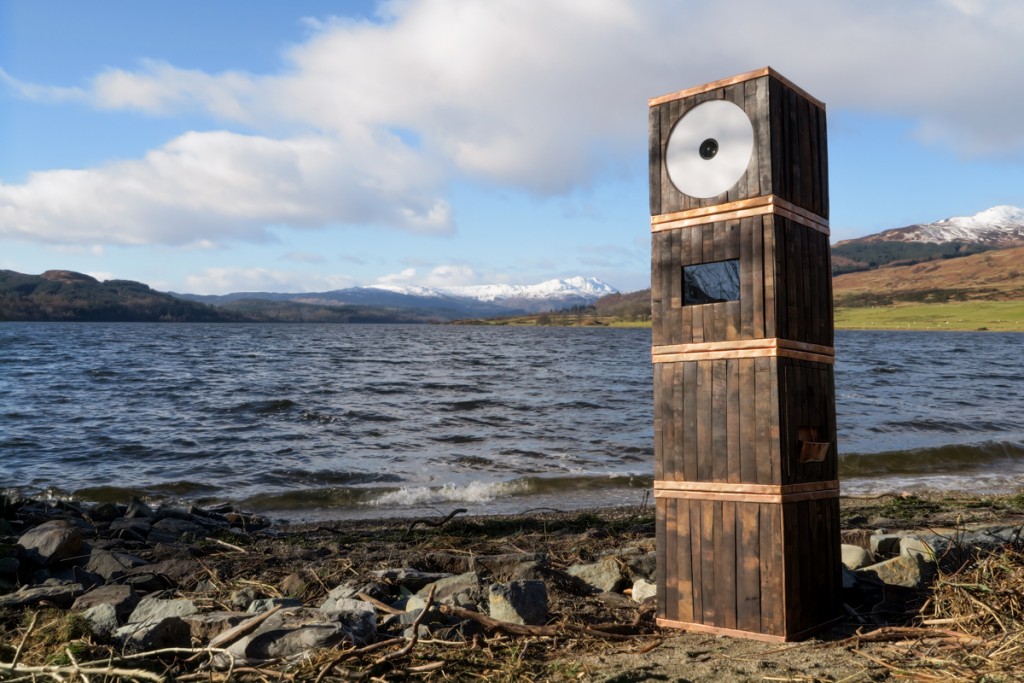 ---
Whisky Barrel Booth
Feast your eyes on this beauty.
Handmade in Scotland using mature oak recycled from whisky barrel staves from The Balvenie distillery, you can still smell the whisky.
The Whisky Barrel booth is finished with aged copper banding, each box naturally bows like the barrels the oak came from creating a truly authentic look.
Wow your friends and complete your special event with this one of a kind Whisky Barrel photo booth, a truly unique touch to any special occasion. Not to mention it is the perfect addition to any Scottish vintage wedding or celebration, whisky is always on the menu!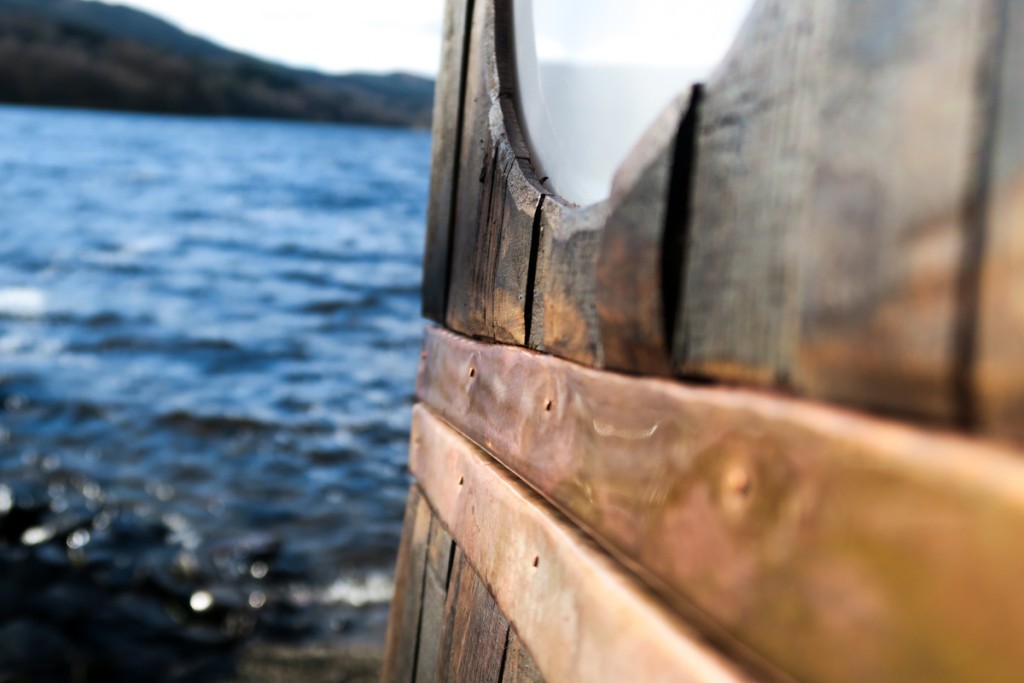 ---
Scotland's Finest Photo Booth
What could be a better backdrop than the beauty Scotland has to offer. Not to be confused while we may have been gallivanting out and about with the Whisky Barrel Booth it's main use tends to take place indoors, but it does look smashing out in nature.
We have been lucky enough to travel all over Scotland the past year visiting such an array of events from fancy Scottish weddings to School and University Proms, secret hires for the Royal Marines and everything in between.
When you look at the variety of photo booths available to hire in Scotland and beyond there never has been so much choice, but at the same time there's a lot of the same old same old, we wanted a fresh start. The Whisky Barrel Booth was born.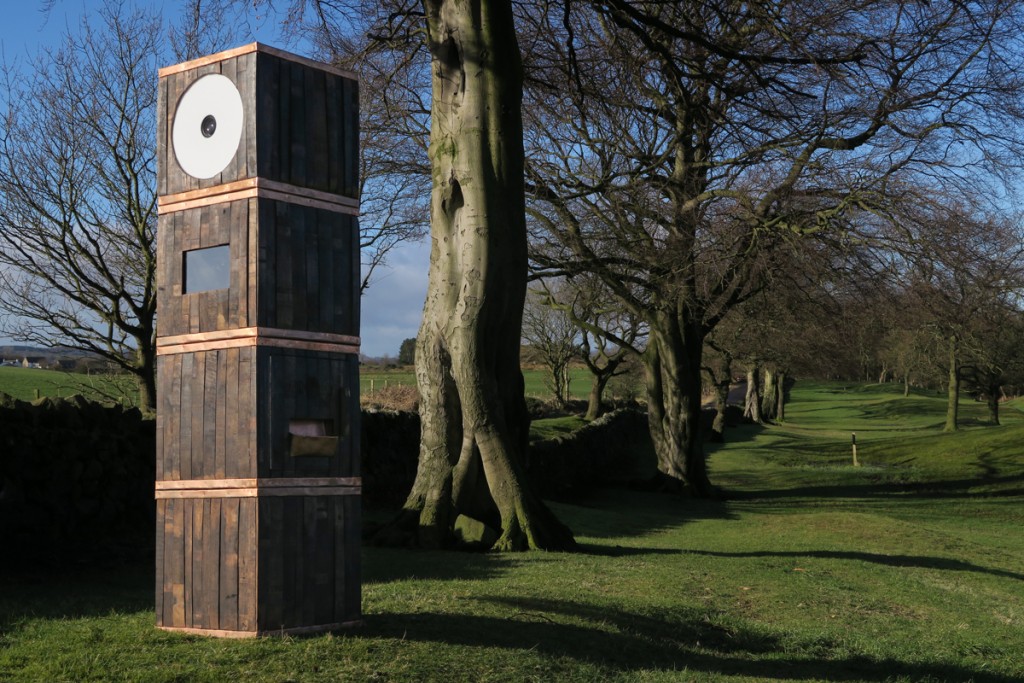 ---
Aged Copper Banding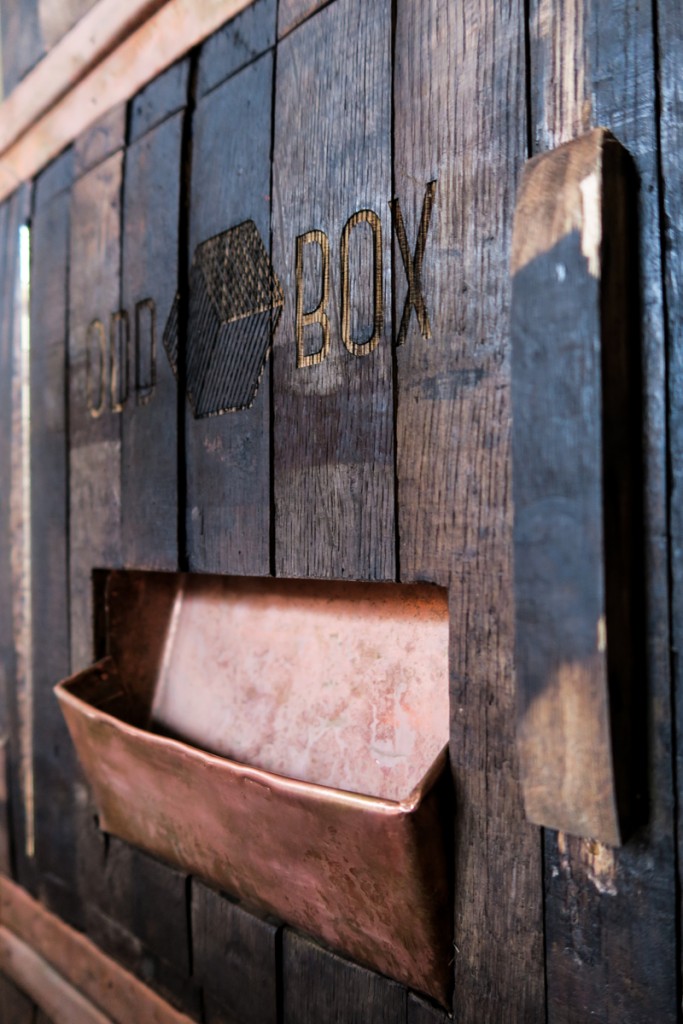 Using everything we learned from last year we created a brand new design from the ground up. Working alongside some insanely talented and skilled craftsmen; Alasdair from Glasgow Laser worked closely with us to finalise the design to improve on past inefficiencies while Neil Mckinlay from Caleb & Taylor worked on piecing the Whisky Barrel Booth together by hand and finishing the boxes with aged copper banding and copper pins.
The final touch was completed by Alasdair who fixed a quirky copper print tray to catch your prints along with a bespoke laser engraving above the copper print tray.
Not only does the Whisky Barrel Booth look out of this world, the performance and image quality as a photo booth is phenomenal. Creating a design to fit all of the powerful technology you come to expect from Odd Box has allowed for faster set up with your photo booth ready to use within 30 minutes (even less if you want to challenge us!) plus the photo booth can be transported anywhere due to it's simple design and slim profile.
One of the highlights of this photo booth (apart from the whisky smell) is the ability to remove the lower box allowing for the photo booth to be lowered to a height more appropriate for kids events and parties where small children can enjoy their very own Odd Box experience.
---
Whisky Booth For All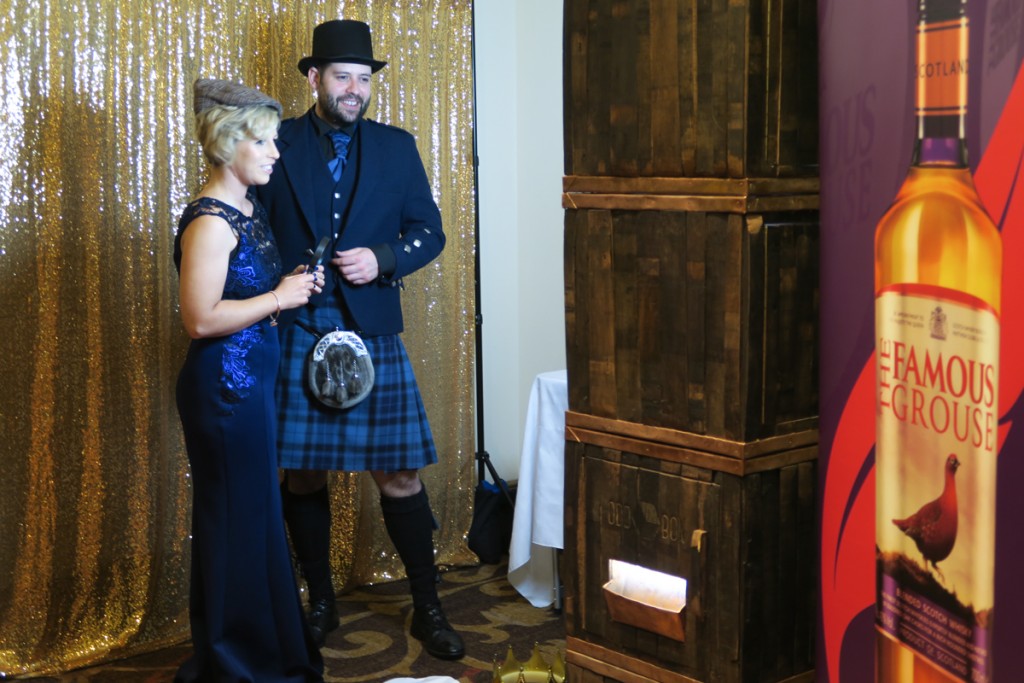 For whisky lovers, handcrafted makers, wedding brides and Scottish ravers what's not to love (OK maybe the ravers might not work but boy that would be fun). There really is something for everyone with the Whisky Barrel Booth and we hope you enjoy the beauty and craftsmanship of this unique creation as much as we do. Consider this the start of a new generation of Odd Box photo booth's, we just hit the 1 mile marker, see you at the second.