Print Designs Make It Yours
Print Designs – Make It Yours!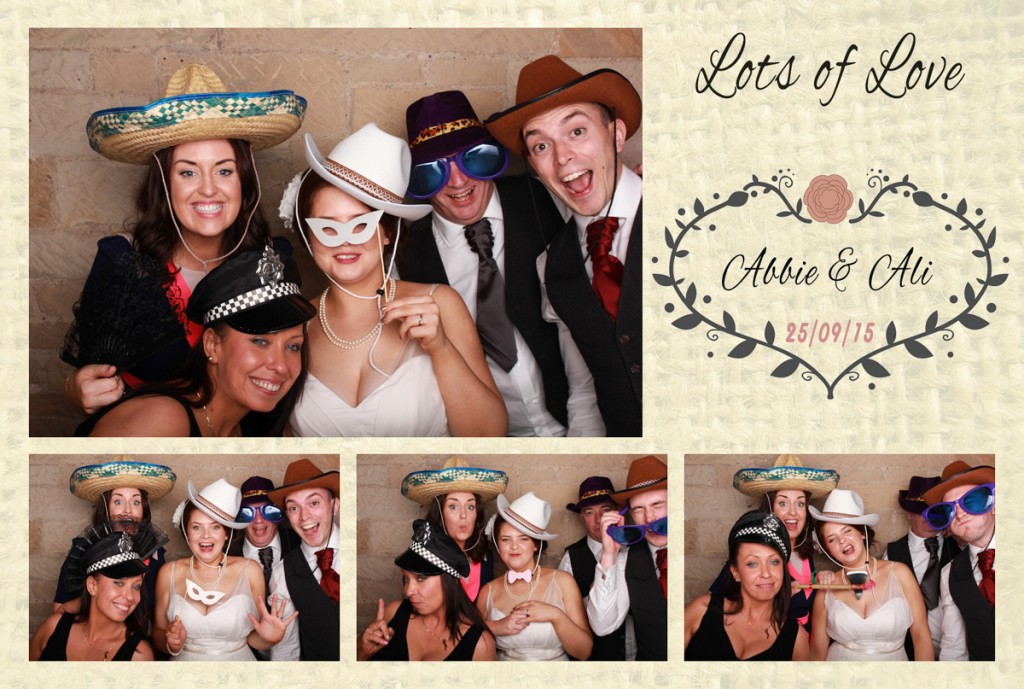 How does it work?
We are all for forging new relationships and making some amazing memories, our custom print designs have allowed just that.
In a nutshell, when you book a photo booth hire with Odd Box you are presented with the option to choose from one of the three layouts below. If you have selected a custom print design we will always recommend the 3rd layout as this allows for the most amount of space to include your snazzy design. If you would like something simple yet classy the 2nd layout, the traditional double strips are perfect.
Now the fun begins. If you have specific ideas in mind such as a particular theme, colour scheme, texture, specific fonts or any other design elements we will take everything on board and produce some mock up designs for your approval. We will work with you every step of the way to ensure you are completely happy with the final result.
Blush, Grey & Hessian
This was all Abbie gave us in order to create her Custom Print Design. The entire wedding room would feature this theme and Abbie wanted to replicate this in her photo booth prints. We gave Abbie 4 different mock ups to choose from and she felt that the very last was a keeper.
On the day of her wedding at the Glenbervie Hotel in Scotland Abbie and Ali's prints looked stunning, coincidentally the brick wall used as the backdrop with the Open Air photo booth had the same visual style as the hessian, a very unique look. Texture is something to consider, it may just be the finishing touch to your photo booth prints.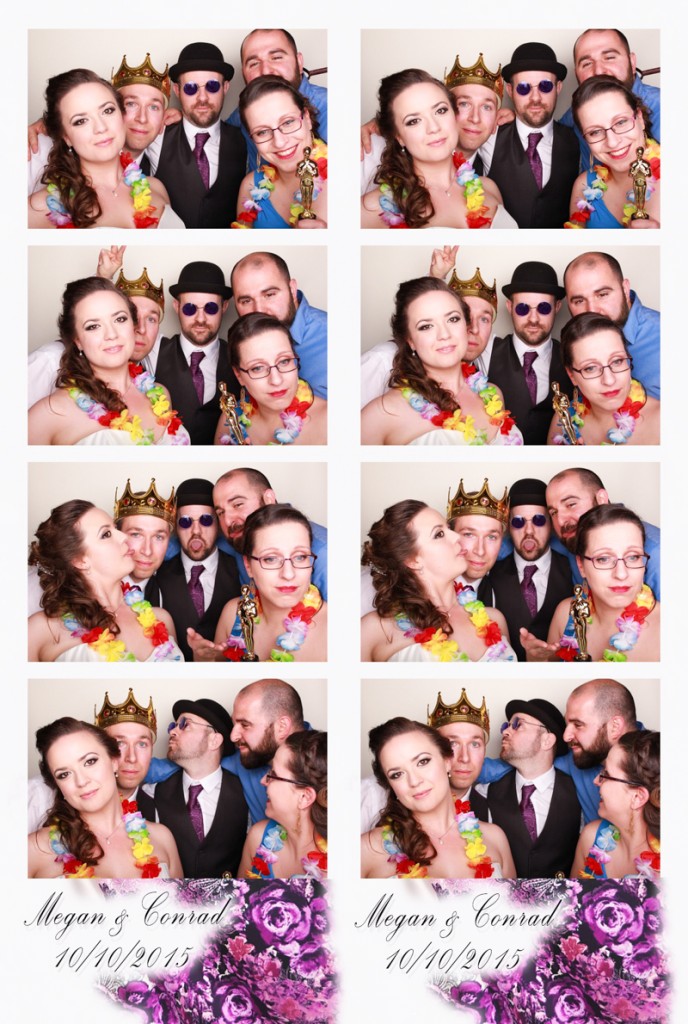 Some Dress With Your Prints?
Such a cool request to take a snippet from Megan's Bridesmaid's dresses and integrate it with the print design.
This sounds rather simple but it proved to be rather tricky, the end result was totally worth the wait. This idea was outside the box and we love it!
Sometimes it is the simplest of elements that complete the whole design. Do you have a detail on your dress or perhaps your venue you might like to include in your print design?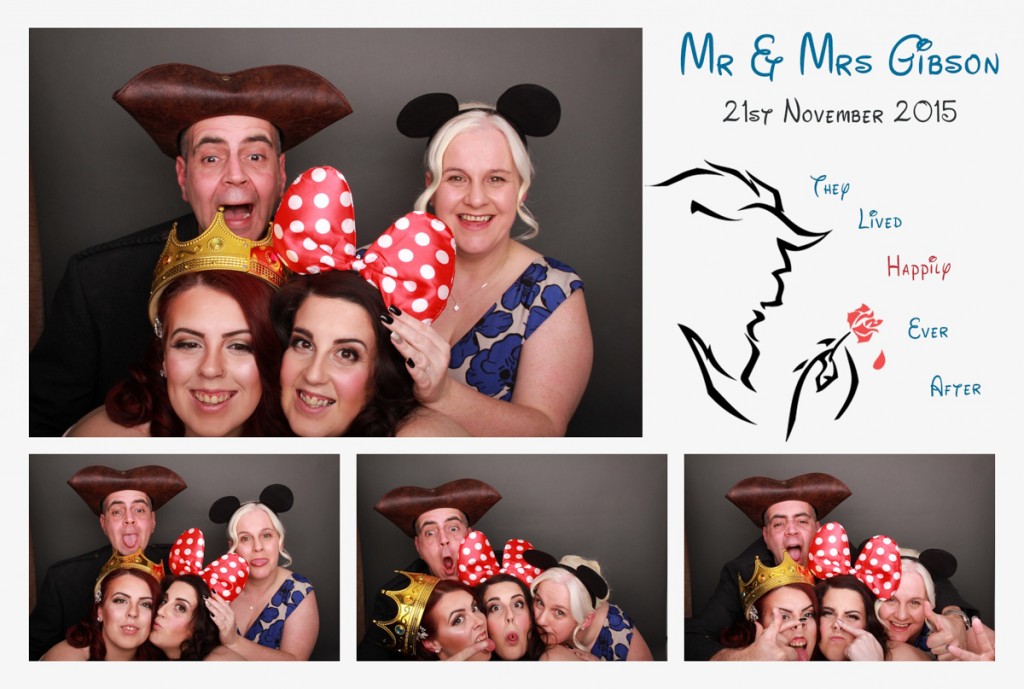 Dawn's Disney Wedding
Dawn and Gerald threw an awesome Disney themed wedding reception at the stunning Queensferry Hotel in Scotland. The moment Dawn mentioned that she loved Disney we knew this would be one to remember.
To celebrate their special wedding day Dawn wanted to include "Mr & Mrs Gibson" along with the date of the reception. She also wanted to include their own fairytale ending "they lived happily ever after" and if we had room a beauty and the beast image wouldn't go a miss. Well hold onto your hunchbacks and put down your Peter Pan's because this design was the icing on the cake for Dawn and Gerald's photo booth prints, they were thrilled.

Get Creative
You may not realise it but your wedding, party or corporate event is calling out for a swanky design. Whether it's using inspiration from your scenic wedding venue in Scotland or to replicate your wedding, party or corporate theme, your photo booth hire will be complete with your very own custom print design. We love to say yes, so let us know how we can make your memories that bit more personal.
If you need some inspiration why don't you take a peek at some of our featured custom photo booth print designs.