Odd Box photo booth Top 10 "Odd Moments" 2015
Odd Box photo booth Top 10 "Odd Moments" 2015
Since embarking upon our Odd Box photo booth adventure precisely 1 year ago last Sunday we have bared witness to some unmistakably "Odd Moments". There is no photo booth "manual" or guidelines to follow that prepare you for the sights you see, you've just gotta hope for the best!
In the name of entertainment we thought we would put these moments to use, a few chuckles won't make up for the mental scars we have to cope with but it's a start . . . . . . . . . . . .
So grab some popcorn, nibble some nuts and whip on that onesie as we breakdown our top 10 "Odd Moments" from various weddings, parties and corporate events in Scotland.
Top 10 "Odd Moments"
1 – Couple announce unborn child in photo booth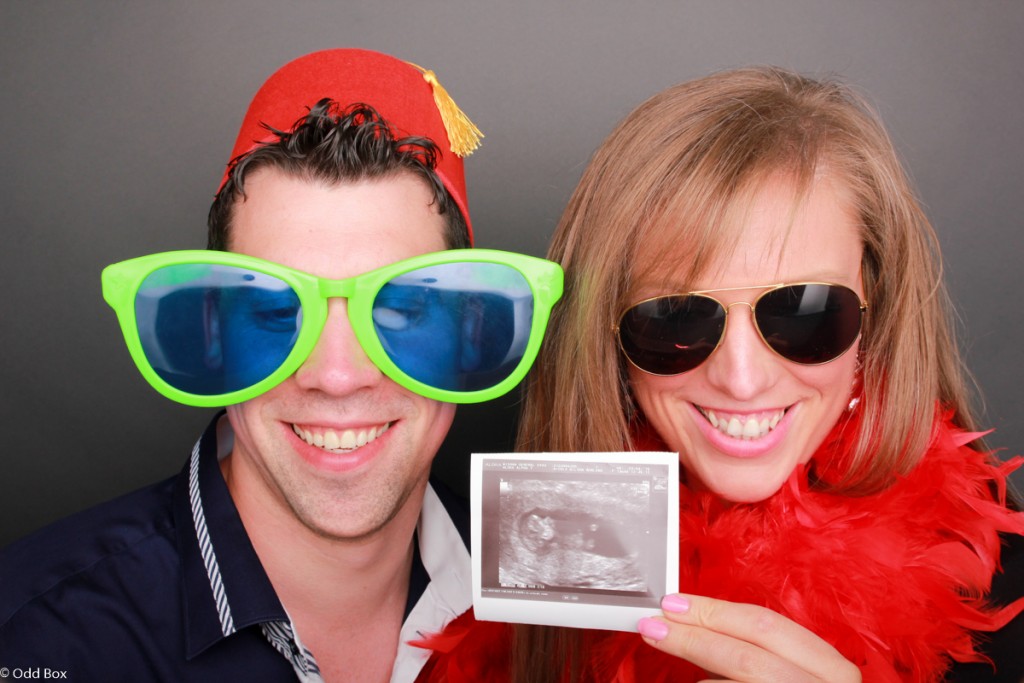 A truly sweet and unique moment in our photo booth. This 30th birthday party in Airdrie, Scotland was the scene where these two guests decided to announce their unborn baby and first baby scans in the photo booth. This inspiring moment kick-started an amazing story in which we spoke with the couple to find out how it all happened, you can view the full blog here.
2 – Our head-teacher in the photo booth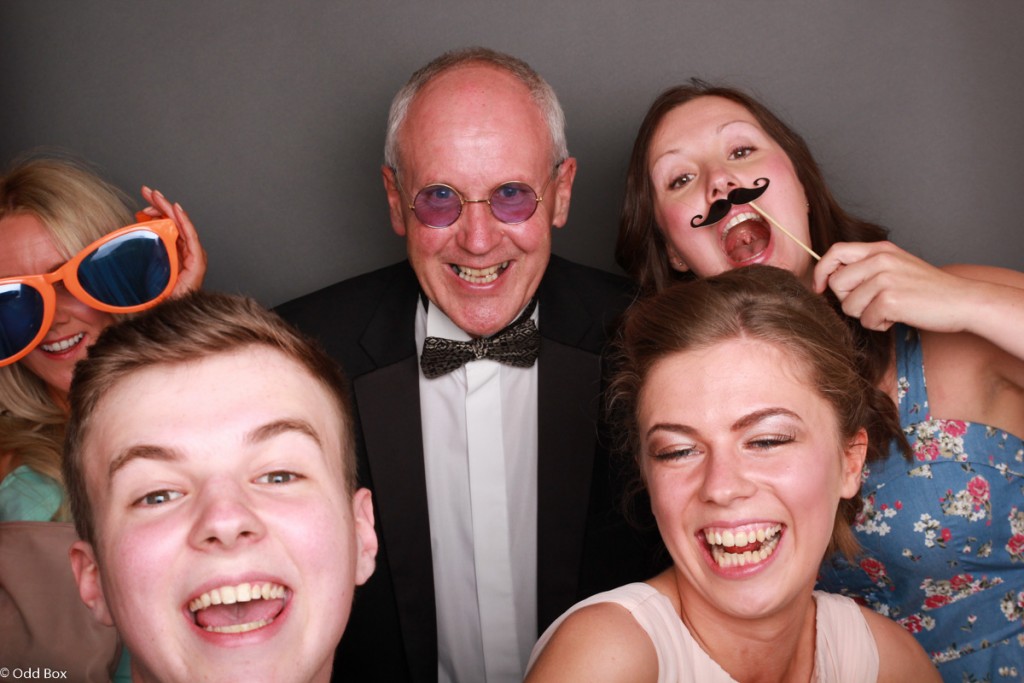 We could never have anticipated that one day our head-teacher from our younger days at Greenfaulds High School would be making some hilarious memories in our Open Air photo booth at the Hilton Hotel in Glasgow to celebrate the school's prom. If only we had incriminating evidence like this when we were younger . . . . . . . . .
3 – Making friends with strangers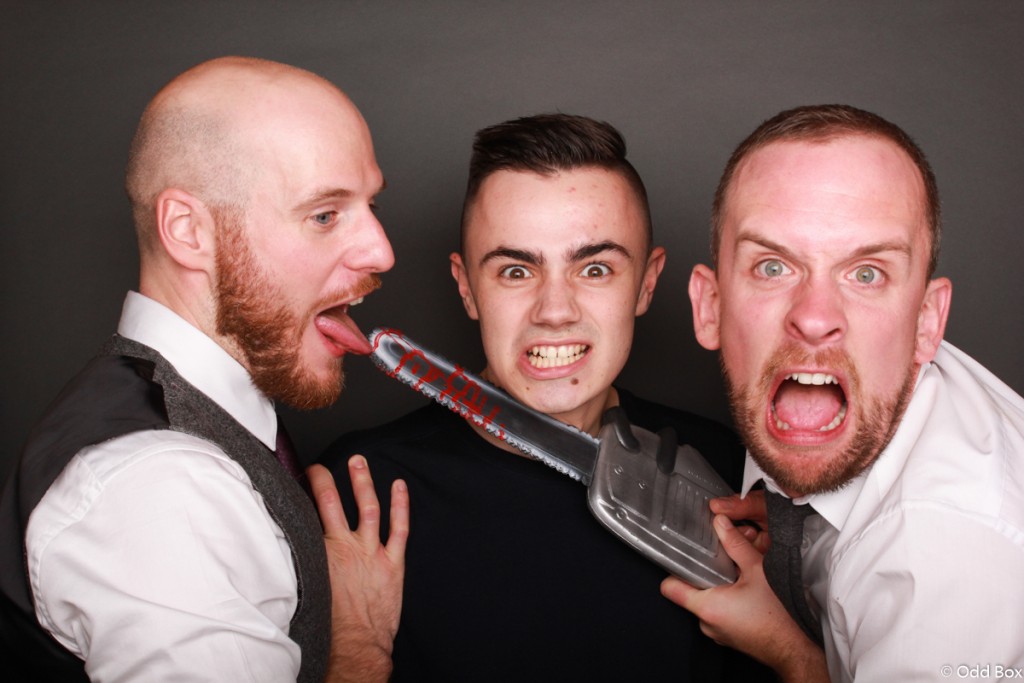 This "Odd Moment" has a steep learning curve, one minute you are showing guests how to use the photo booth, the next you're in it! Whether it's dawning the Fez and going "just like that" or being attacked by the wedding guests the Odd Box photo booth team have seen it all. This particular moment took place at a wedding in the amazing Hub in Edinburgh.
4 – Milk and two sugars please!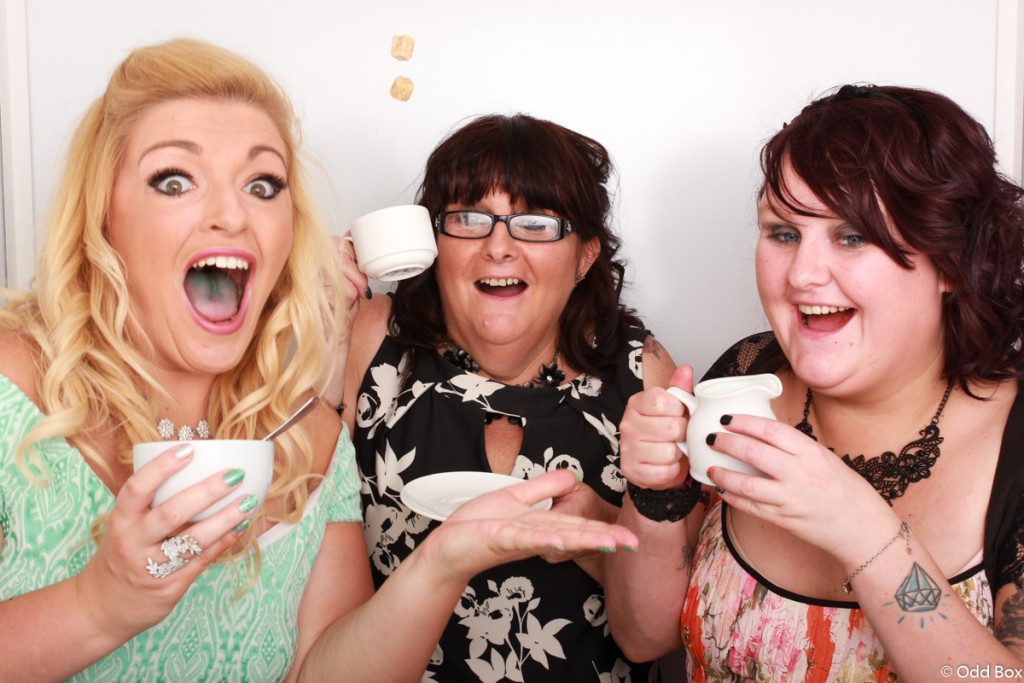 This hilarious action shot was captured at a stunning wedding at The Barn at Dalduff Farm, Scotland. Your creativity is the limit in the Odd Box photo booth and we love to see people thinking outside of the box, ohhhhh can we have some puns for breakfast please!
5 – Secret photo booth hire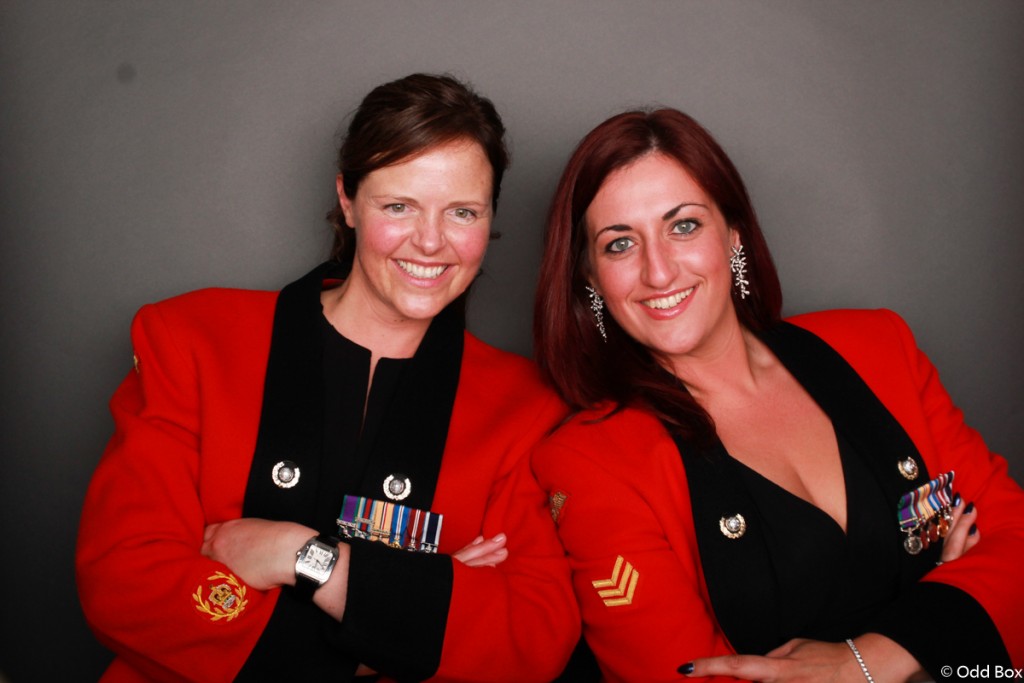 Once upon a time we did a top secret event for the Royal Marines, they told us we had to keep it a secret, we didn't ask why because when the Royal Marines tell you to keep something a secret well . . . . . . . . . shhhhhh it never happened.
6 – No weapons allowed!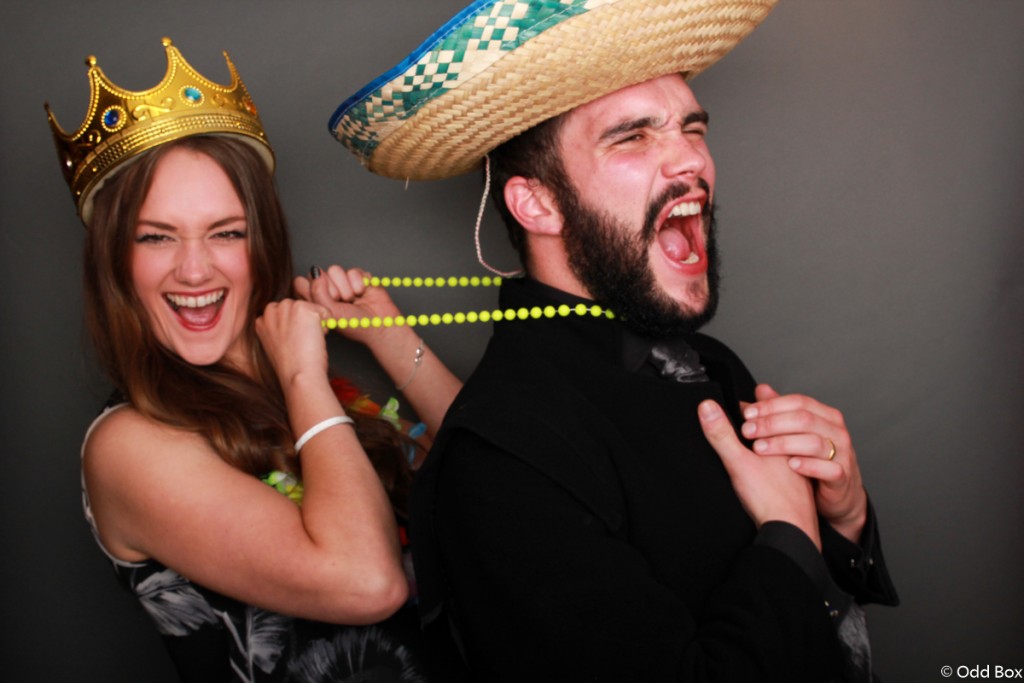 We thought about introducing a no weapons policy with our props but frankly, we are too damn scared at what the guests might do to us, we don't want to end up like this poor chap! If you think the children are innocent souls think again, one photo booth hire at a wedding in Scotland this year was nearly the last for the Odd Box team as we were surrounded by 4 unintelligible screaming children who ransacked our props, we are just glad to be alive and unscathed . . . . . . . . . . .
7 – There's a dog in our photo booth!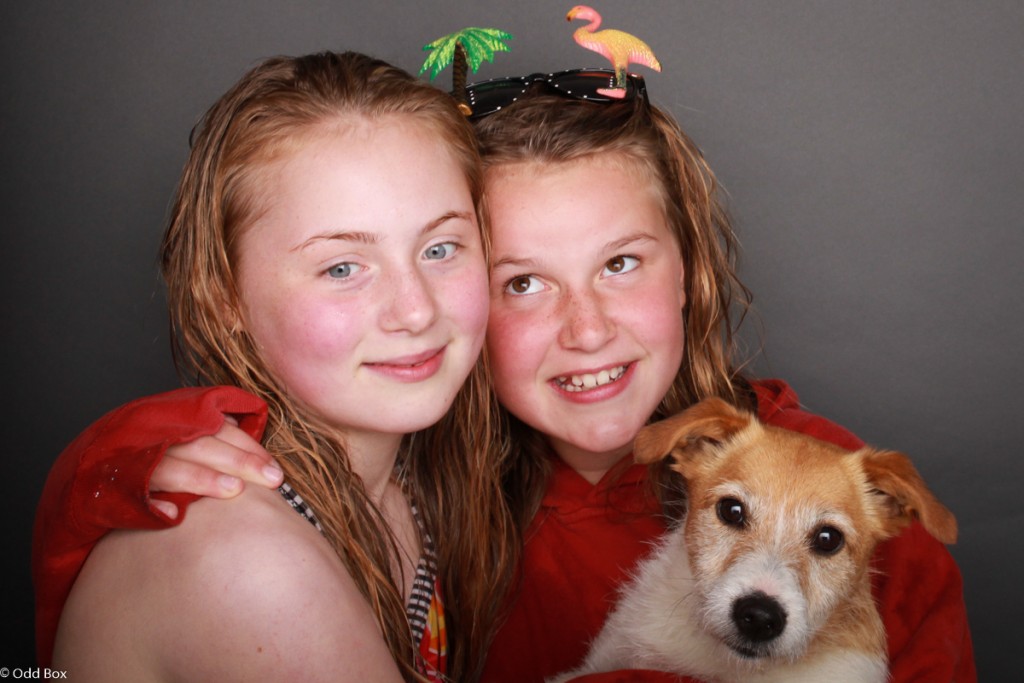 Little Scruffy managed to sneak his way into the Odd Box photo booth, well there's always a first for something. Seriously though, if you are an animal lover and want to hire our photo booth for your animal event in Scotland we love to say yes, and we love animals too!
8 – Sea Creatures in the photo booth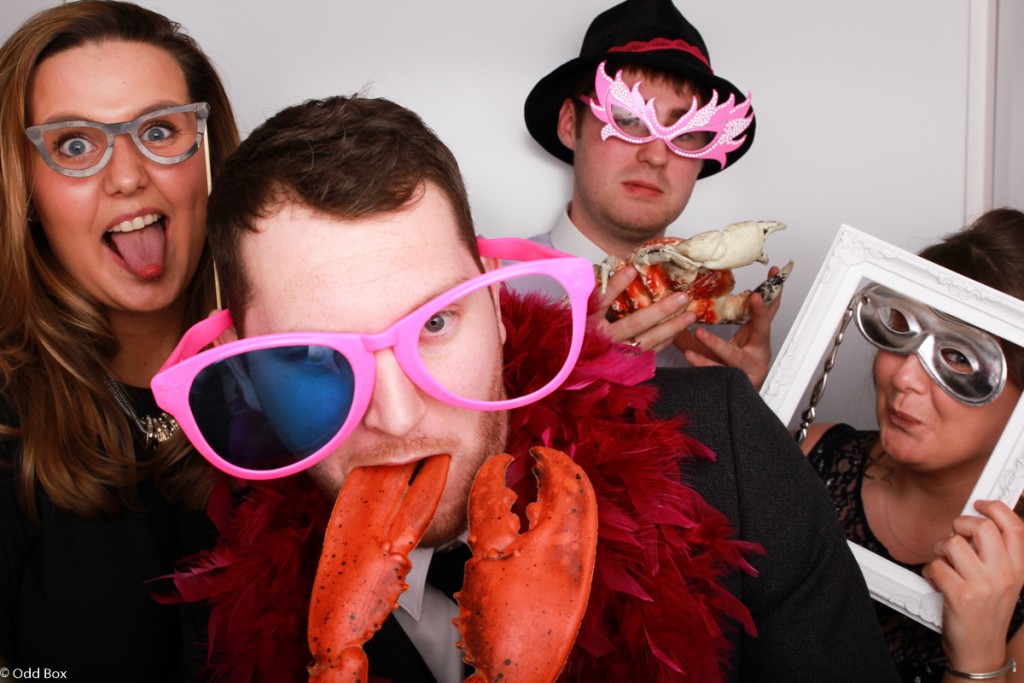 Arrrrgh shipmates get them pesky Sea Creatures out of our photo booth! We don't know who these sea creature props belong to but somehow these guests managed to sneak them in. This wedding in Dalkeith was one to remember, please note no animals were harmed in the making of this photo booth hire.
9 – baby sick in the photo booth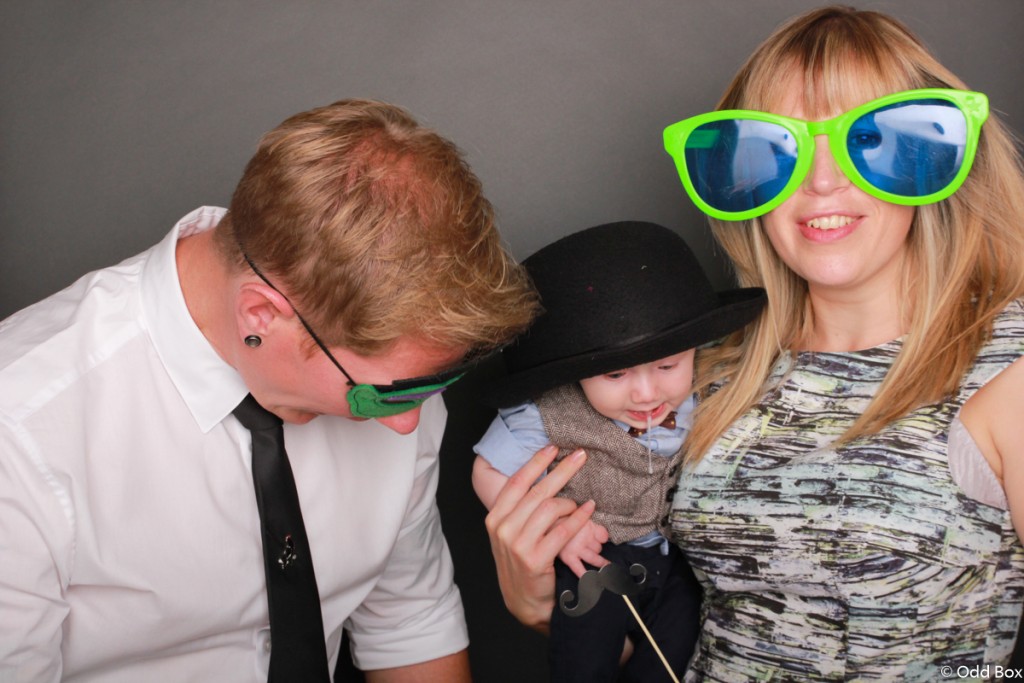 Baby is sick in the photo booth, the show must go on! it was only a matter of time, and it couldn't have happened to a cuter guest so in the end he completely got away with it, now that is savvy. Captured at a lovely wedding at The Raemoir House Hotel, Banchory, Aberdeen, Scotland fingers crossed we've dodged the projectile vomit card for now.
10 – The Granny Ranger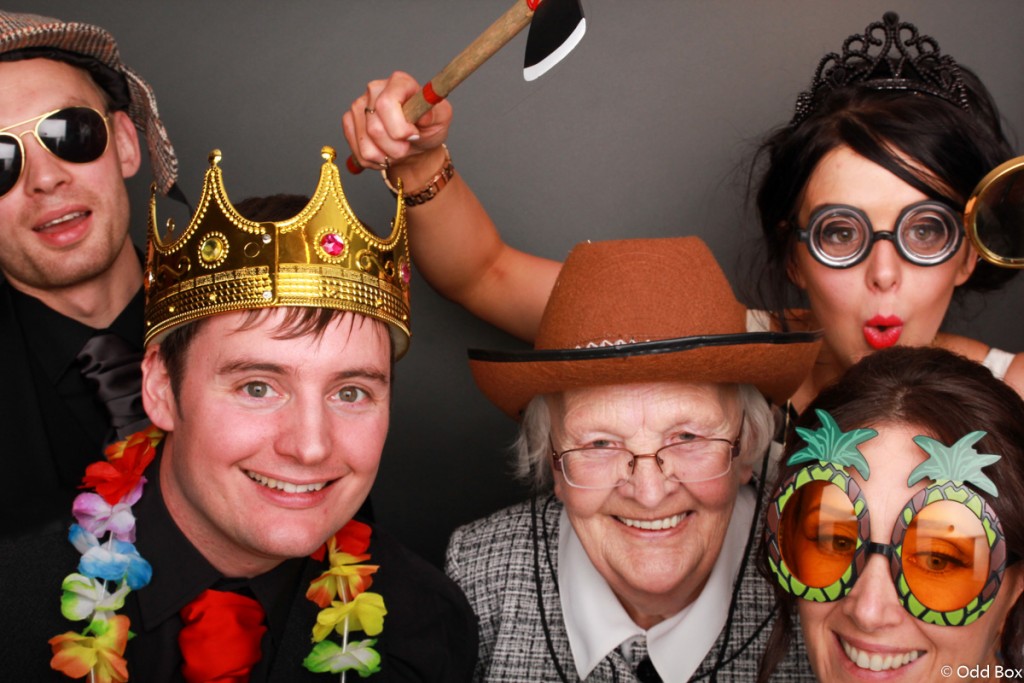 Watch out, the Granny Ranger is about! There's one thing that is really odd, everyone loves to dress up. You can't deny it, whether you are young or old our photo booth hire is perfect for all ages. If you disagree, well you will just have to speak with The Granny Ranger!
So there you have it, unequivocal proof that any wedding, party or corporate event in Scotland that features an Odd Box photo booth hire is destined to produce some unforgettable "Odd Moments". If you want to create some of your own we would love to hear from you and if you have been to one of our photo booth hires in Scotland already and have an "Odd Moment" of your own to share we would love to add yours to our "Odd Moments" Pinterest board.

Follow Odd Box photo booth's board Odd Box – "Odd Moments" on Pinterest.
For more information regarding our photo booth hire you can view the Odd Box photo booth's page.