Why Every Event Needs a Photo Booth
Entertain your guests in style
Photo booths are trending! They have transformed and evolved over many years and are now a must have luxury accessory to any party, wedding or promotional event all over Scotland and Northern England. Restaurants and Clubs have included this powerfully entertaining experience as a highlight to their establishments. Even celebrities have joined in on the craze striking poses in the Vanity Fair Oscar party 2013 or the Golden Globes photo booth. Kim and Kanye West cleverly told their guests to leave their phones at home and instead got them all to take secret snaps in their very own photo booth allowing them to keep their day private for a limited time, you can view their images here. We also found this great article showing even more famous celebrity photo booth snaps here.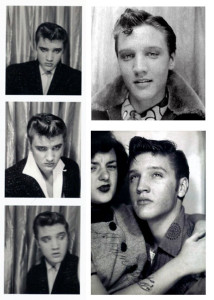 But the question remains, why are they so popular? Part of the success of the photo booth has been it's ability to adapt and evolve. The main concept has always remained however current photo booths have evolved physically and culturally in line with our 21st century technology, packed with extras making them even more powerful and suitable for a vast variety of events. Some are large and private for maximum impact while creating an intimate and personal experience where others are slim and open in design exposing the guests as they pull all sorts of poses and encouraging everyone else to quickly join the fun. Most feature high end cameras with professional lighting and the latest in printing technology, our photo booths use dye sublimation industry standard printers providing high quality prints in less than 10 seconds.
There are also many styles available such as the Traditional booths, the Open Air booths and even photographers providing a backdrop and props where a human takes the photos. You will find this variety of styles in various degrees of quality, Odd Box photo booth's guarantee exceptional quality products and services that you can depend on so if in doubt just contact us for a quote.
Choose the perfect photo booth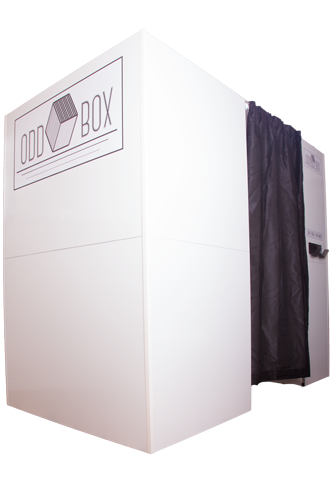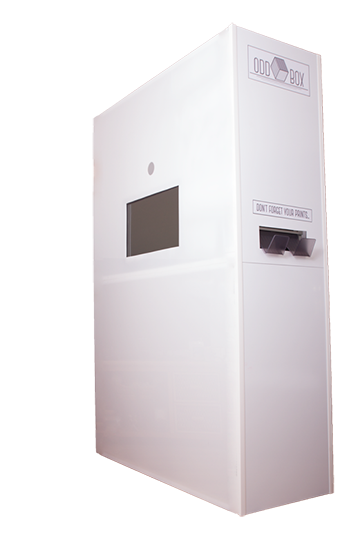 Photo booths are instant memory makers, this is the number one reason why they are a must have to every event. Not only do they create an experience that is unique to the photo booth, your memory is instantly captured and if you book an Odd Box your high quality prints are ready in less than 10 seconds, lets see an app for that! Our photo booths can even post instantly to your Facebook page or you can email them to a loved one or friend allowing you to instantly share your experience with ease.
The prints act as a perfect memento for you and your guests which can be later collated into a guestbook, frame or even used as a novel fridge magnet, your creativity is the limit. The photo booth encourages you to immerse yourself in a single moment with people you care about creating an instantly memorable connection. We all like to dress up and act as someone else from time to time, it harks back to our childhood days, we believe for certain events props are essential to allow everyone to comfortably become a part of the photo booth experience, that's why we provide free props with all of our photo booth hires. Our booths will capture you at your best while offering the ability to tailor your hire to suit the event providing the most valuable experience possible.
Make it your own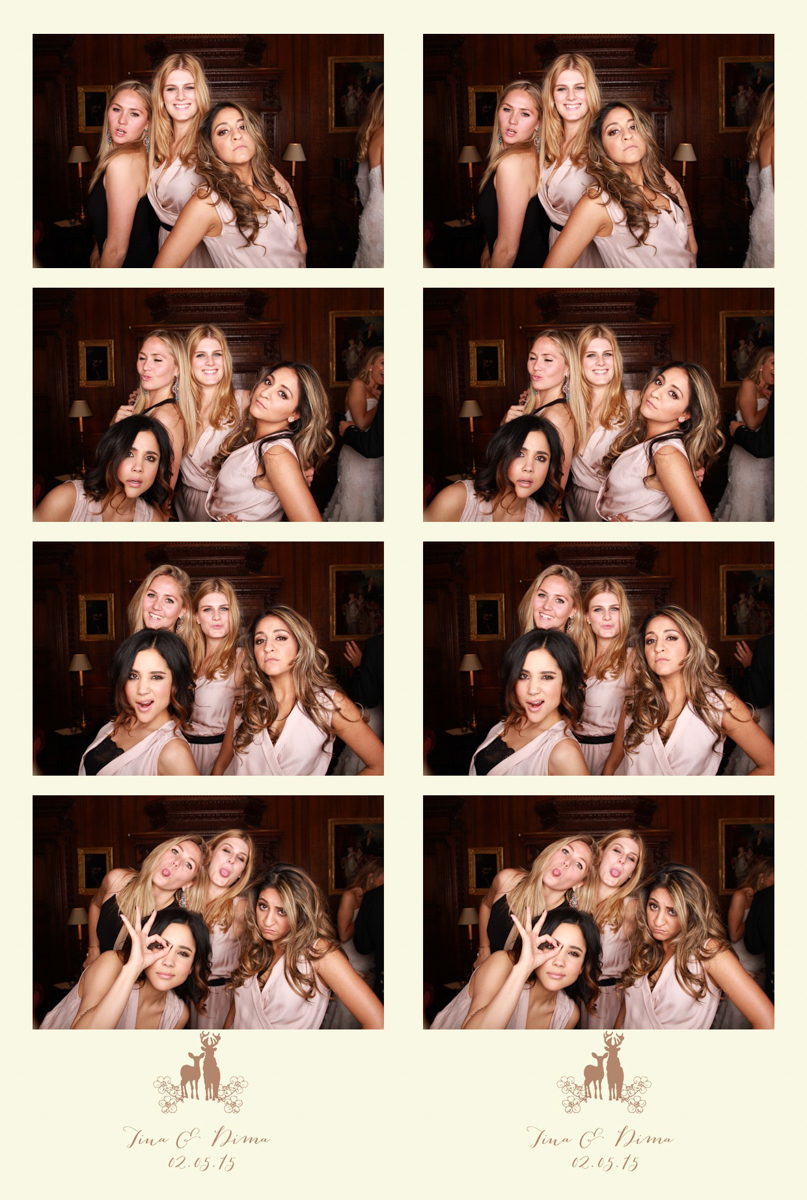 One of the most important aspects people tend to forget about their hire is you have the ability to make it your own! Whether it's creating a custom print design, your very own guestbook, using our Open Air booth to include your venue or simply adding themed props, you have the ability to make your event truly unique. Integrating your guests photo booth experience to enhance the theme and style of your event will ensure a one of a kind memory that will be the highlight of everybody's year. Make your photo booth as discrete or eye-catching as you desire, either way it is guaranteed to be a success with your guests.
Follow us on Facebook, Twitter or Google Plus for our next edition of this series.