Choose Something Over Nothing
Choose Something Over Nothing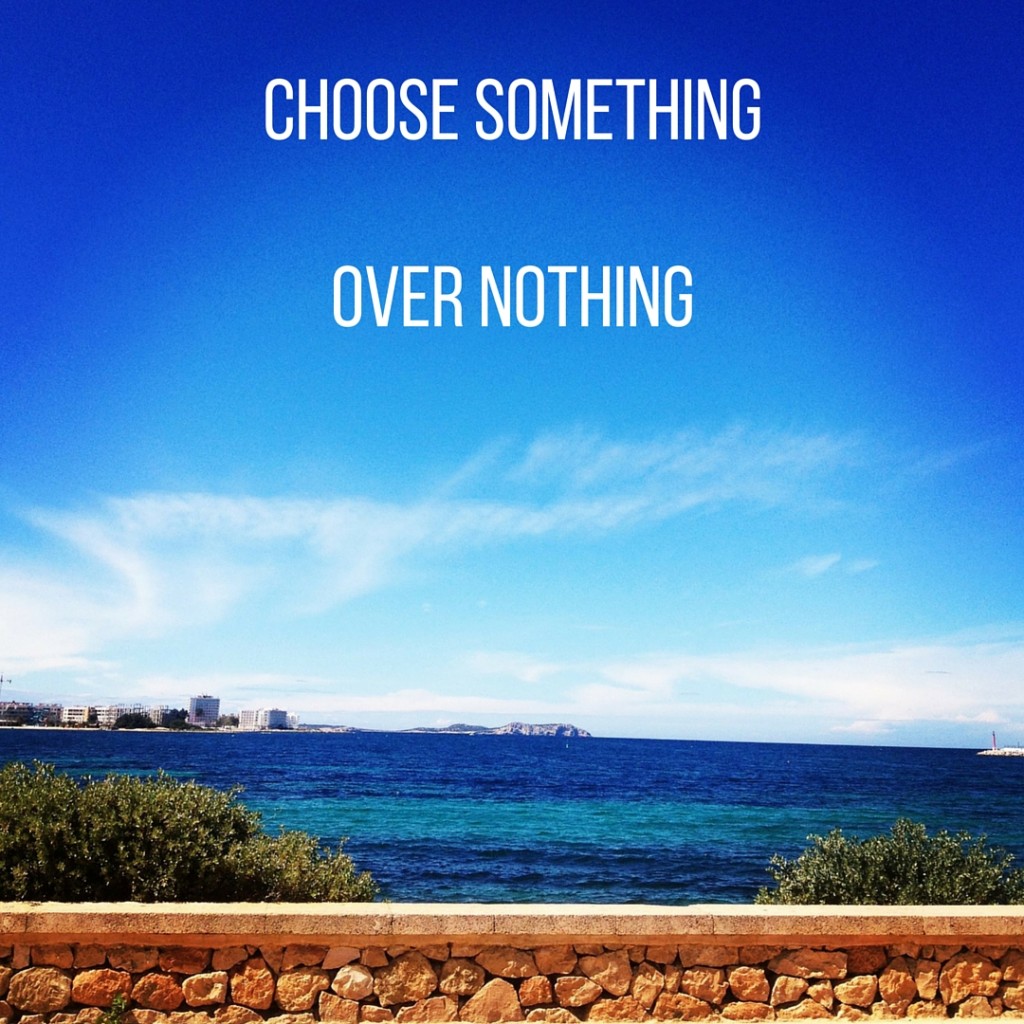 Here for a long good time
Have you ever wanted to do something, achieve a goal so badly but never knew how to do it?
Yes?
You are not alone, we've all been there.
Everyone seems to be talking about how they are not here for a long time, their here for a good time.
Why not both?
We want to be here for a long good time, don't you?
One step at a time
Now this is a super simple belief, so why the heck are we blabbing on about it?
Well it's just like this strangely interesting book we read, it talks about money and peoples relationship with it.
The main theme in the book is this one piece of advice, always spend LESS than you earn, always.
That way you naturally gain savings and the momentum builds, soon 1 penny turns to 10, 1,000 turns to 10,000.
Now that is one super simple concept, do you see everyone around you acting like this?
Most likely not.
Experience changes everything
It isn't knowing what to do, it's actually doing the thing in the first place and seeing the results first hand.
Actually experiencing it, this is something no person can describe and no person can understand.
Do it once and you have already won, kind of.
Whether you have a goal to be the best mum, to lose weight, to gain friends, to learn more, to help others, whatever it is you want to achieve it is built on the foundation that something is better than nothing.
For nearly a year now we have been running, not just running the Odd Box experience (that's actually been a little longer) but running, like with your legs.
Running changed our life.
We finally understood no matter what we wanted to do, so long as you do something, so long as you choose to take that one stride rather than standing still, so long as you look dead ahead and keep going you WILL achieve something.
It may not be the exact result you expected, regardless you have gained something rather than nothing and most likely it will blow away your initial expectations.
Build your momentum
"REPS, REPS, REPS" as Arnold would say.
For all we know we only have this one shot, this one opportunity to make it the best life it can be.
If you have a goal, do yourself and everyone around you a favour and choose something over nothing.
We hope you don't mind that while we love to share amazing memories with the wonderful people of Scotland with our Odd Box photo booth's, we equally can't help but share our thoughts and beliefs.
Lets push each other towards something better so if you know of someone that could do with hearing our ramblings we'd really appreciate it if you could share it with them.