Wedding celebrations & charity donations!
Angus Spring Ball 2015
We had a blast a few weeks ago and we thought you would like to see some behind the scenes action and the fantastic images that our photo booths captured!
Dundee was the location for our first trip, situated in the small town of Monikie you would not think there was a photo booth in demand as we arrived at the historic Monikie Memorial Hall. The sun was slowly setting and unknowing to us this hall was about to transform into a fundraiser to remember. The Angus Spring Ball was a success as our Open Air photo booth entertained excited guests all night long eager to make some memories and receive their instant prints to share with their friends!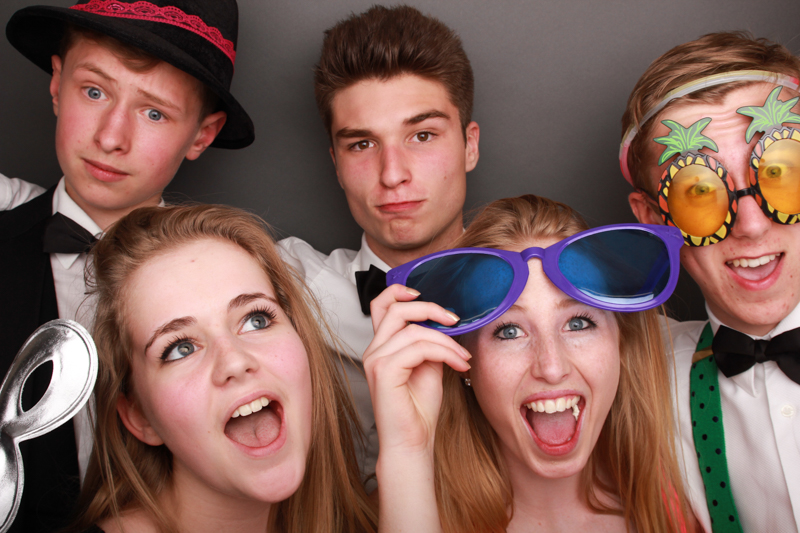 The event was kindly sponsored by the Murton Wildlife Trust and we even included their logo on the prints to remind everyone of their support. The music kept the air alive as some very happy faces got to enjoy the excitement of our Open Air photo booth and we were even more ecstatic for our next event. Click here to view all of the images from the Angus Spring Ball.
Christina & Scott's Wedding
The fun hadn't stopped there, the following day we were off to Dalkeith to celebrate the wonderful marriage of Christina & Scott Gunn.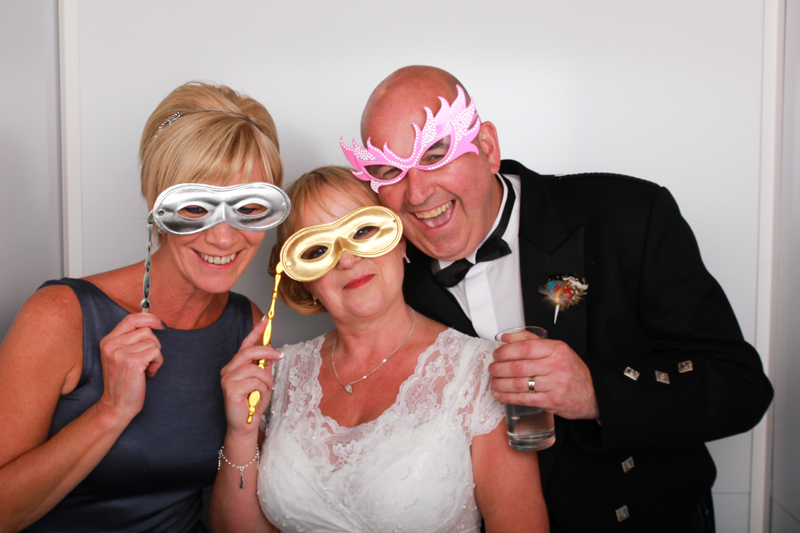 Conveniently Christina & Scott run a catering company at their chosen venue so they had it all planned down to the finest of details. We were asked to set up our Traditional photo booth in a separate function room allowing guests to take a break from all of the dancing and drinking to enjoy some private hilarity in the booth. The very best thing about it was we were able to set up on a small stage area and it certainly attracted lots of attention with 627 images taken in 3 hours!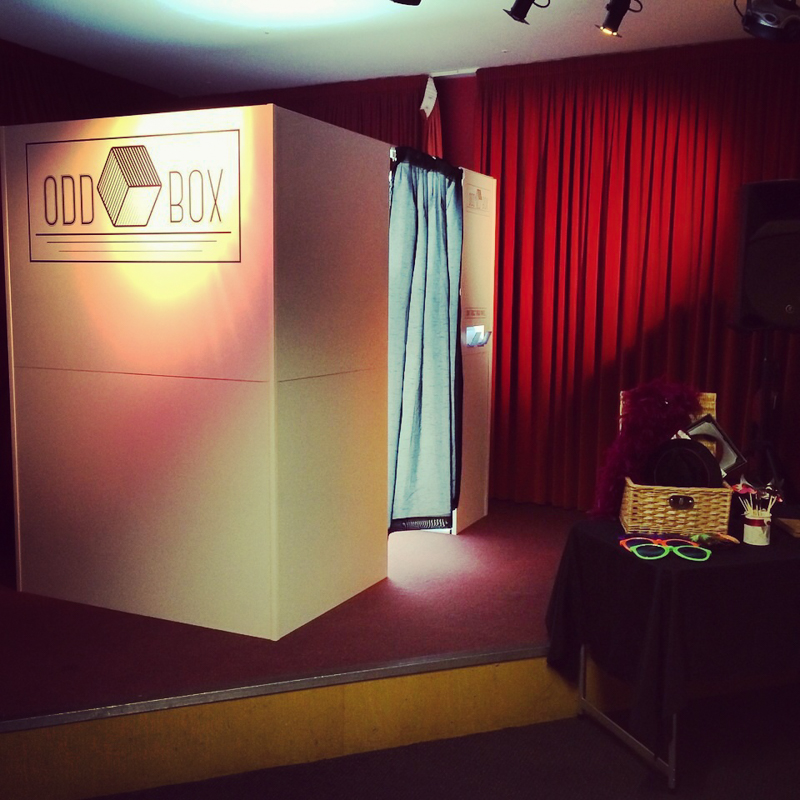 For their special day Christina & Scott decided to include an origami guestbook and our bespoke usb drives to their hire. We used a map of Dalkeith for the origami love heart on the guestbook and provided assistance with guests who decided to leave their prints and a loving message in the guestbook.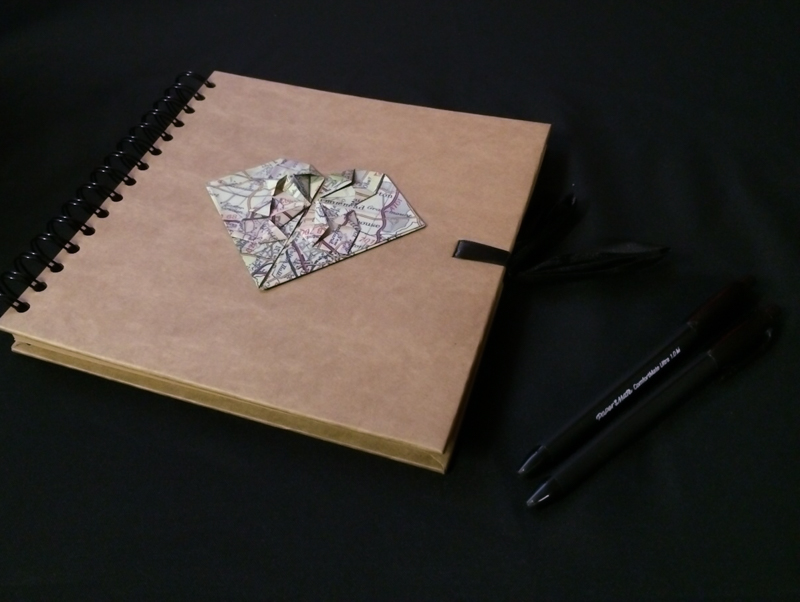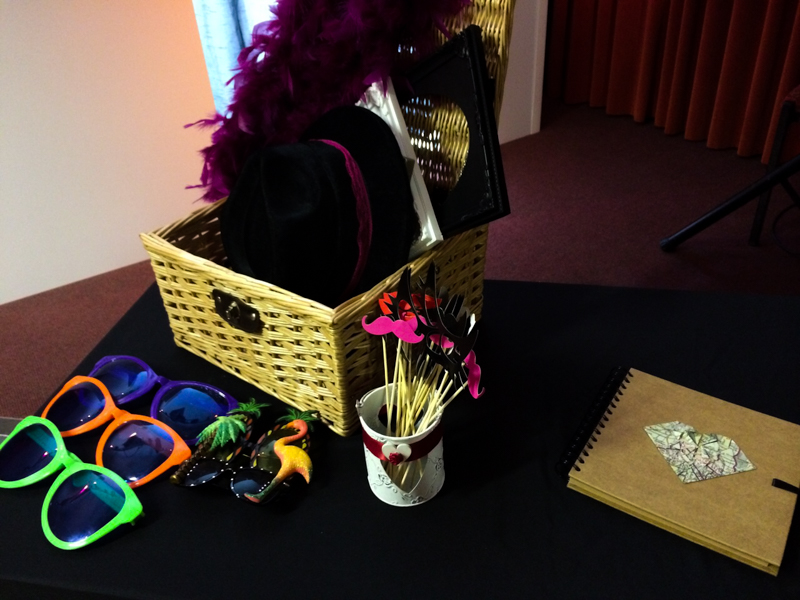 Christina & Scott's guests were lovely and they got very creative with the props, at one point the lobster and crab props used for the buffet service were borrowed to create some hilarious images. We took it as a hint that you guys wanted more so we created a competition on our Facebook page where you can vote  for your favourite prop idea and we will include it in our future prop boxes not to mention some lucky entrants will win the chosen props! Click here to enter.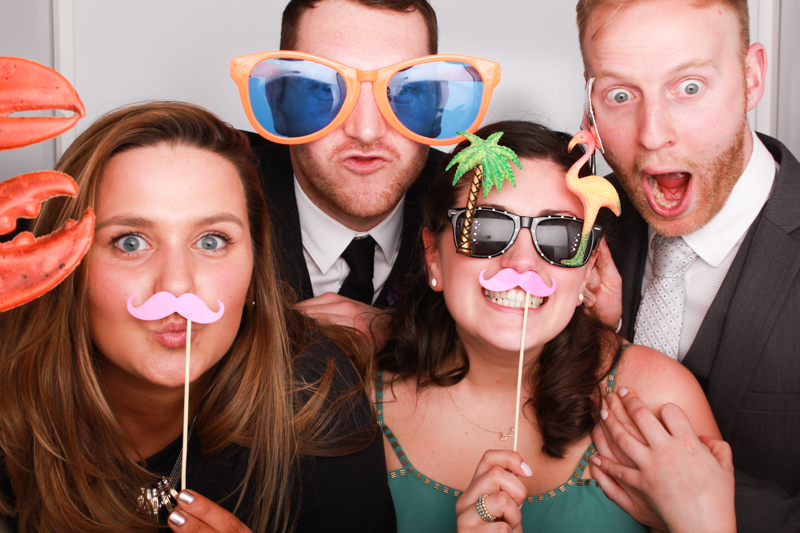 You can view all of the fantastic images from Christina & Scott's wedding in our Traditonal photo booth by clicking here.