The Famous photo booth for The Famous Grouse
The Famous photo booth – The Famous Grouse
Odd Box photo booth had the pleasure of teaming up with The Famous Grouse to celebrate the launch of The Famous Grouse's new TV ad Campaign "Reaction".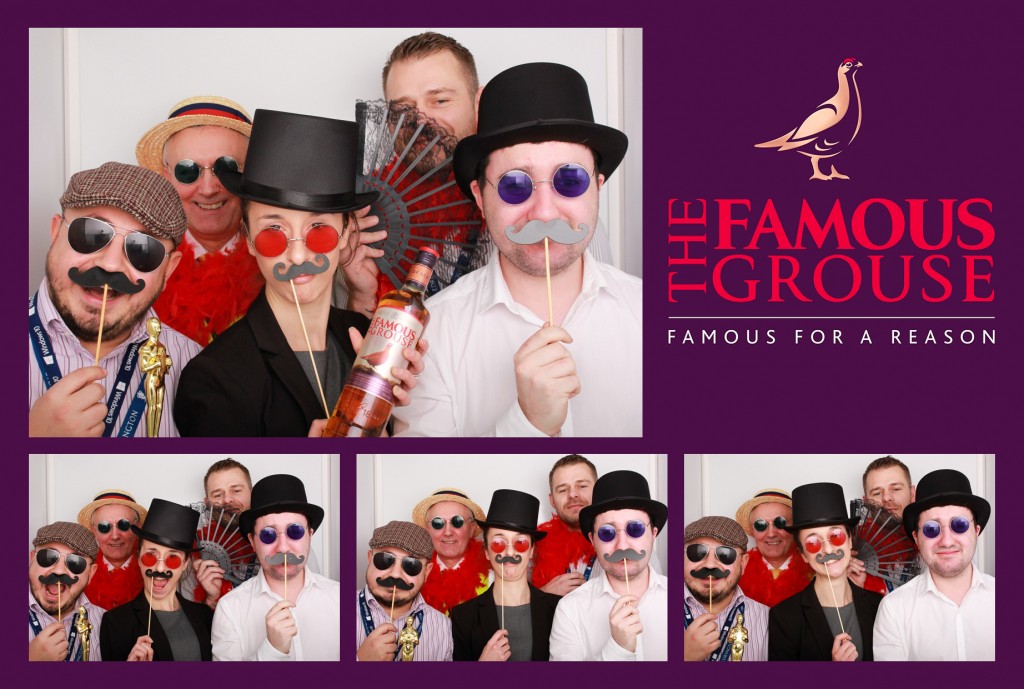 Famous Reactions
The Famous Grouse contacted us with the intention to provide a "Famous" photo booth hire with 1920's era themed props so their staff at the Edrington Distillery in Glasgow could capture their very own Famous Reaction. The staff were on full form in the photo booth and were quick to ditch the high vis vests for a few minutes to celebrate their famous moment in style.
The Famous Grouse Reaction advert shows the founder, Matthew Gloag, discovering alongside friends the true reason why The Famous Grouse is famous for a reason. For the first time their reactions are caught as they are left speechless at the unique taste and flavour of the beverage.
Famous Moments
To keep in line with the 1920's theme we provided a grand selection of photo booth props such as dapper top hats, fancy headpieces for the ladies along with chic evening gloves, rather dashing wooden mustaches and plenty of feather boas were just a few of the photo booth props we sourced to create the 1920's photo booth theme.
Everything was topped off with our suggestion to The Famous Grouse to utilise our Custom Print Service and include a custom print design on the photo booth prints. This process was super simple as The Famous Grouse already had a stunning logo in keeping with the ad campaign for us to use so everything was ready to go in a matter of minutes. It really is one of the simplest ways to effectively promote your corporate campaign as everybody wants a copy of their prints.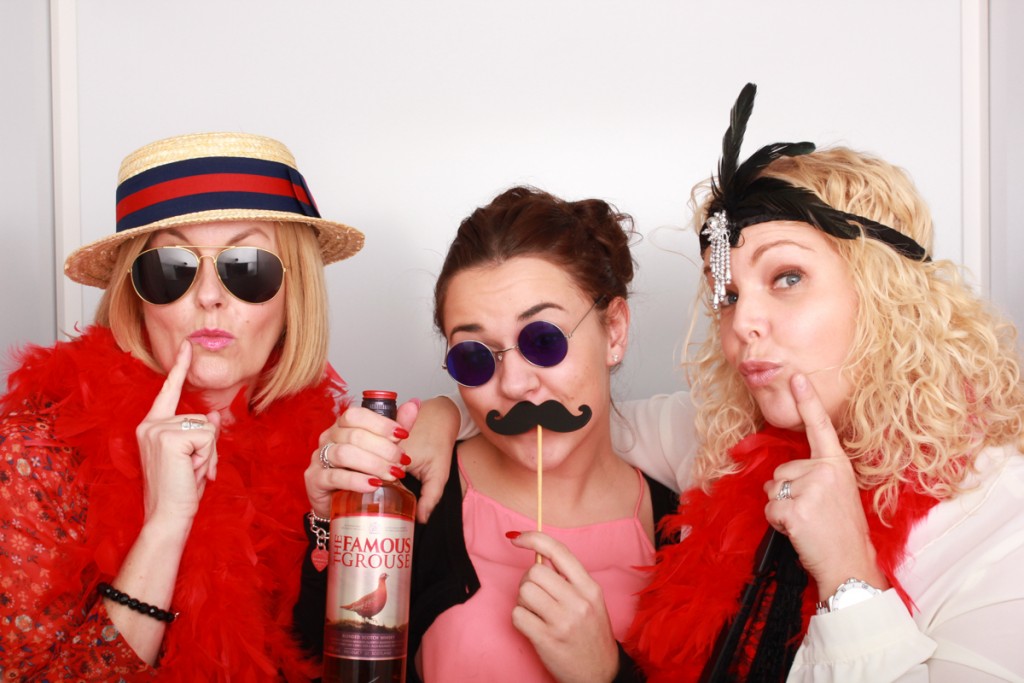 Cleverly The famous Grouse provided a stooge bottle and each member of staff got a chance to perform their very best Famous Reaction, the images speak for themselves and you can view all of the single images captured on The Famous Grouse – Famous for a reason Gallery. You can also view all of the printed images on our Facebook page.
A huge thank you to all of the staff at the Edrington Distillery in Glasgow and The Famous Grouse for making it all happen. The Odd Box Team are incredibly grateful to have been a part of celebrating The Famous Grouse reaction campaign and it is clear why The Famous Grouse is Famous for a reason.
For find out more about The Famous Grouse visit their website.