Flawless Gatsby Oran Mor Wedding Theme In Glasgow Scotland
Gatsby Themed Wedding at Oran Mor Glasgow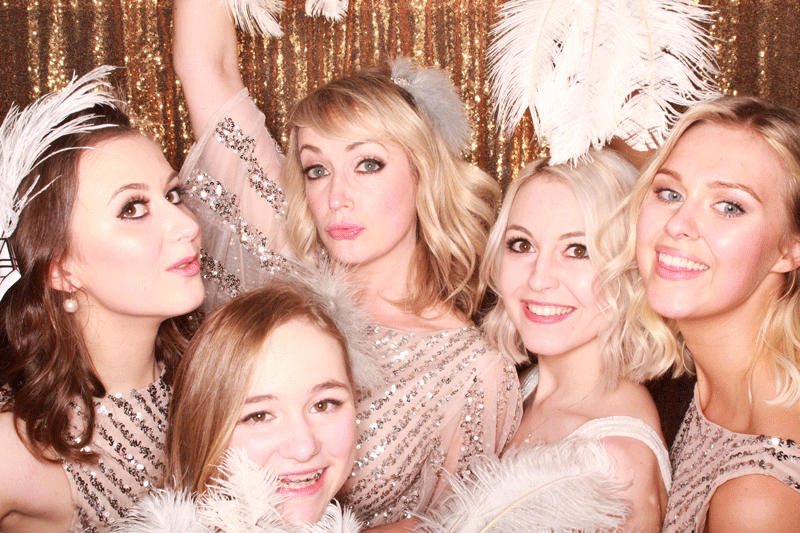 Gatsby Oran Mor Wedding
It all started with a phone call.
It kind of went like this, Ricky – "Hey Ryan, I have been let down by another photo booth supplier and I was wondering if you could help me with my wedding at Oran Mor in Glasgow . . . . . . tomorrow!"
Sometimes the stars align and what seems like a bad situation actually turns into something a whole lot better, and let me tell you, this was one Oran Mor wedding you would never forget.
You see, Ricky is not just your typical Scottish groom.
He is the Director of his own events production company Night Flight supplying events and weddings all over Scotland, including his wedding venue!
So when it comes to organising an event, especially his own wedding, you will be one lucky boy or girl when you find out you've been invited.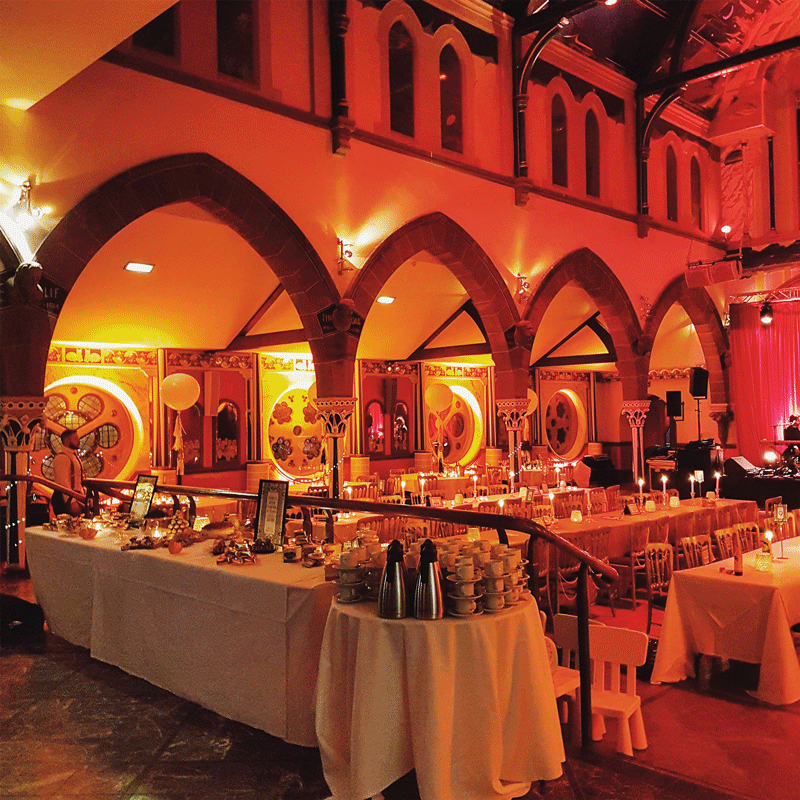 Gatsby Wedding Theme
Ricky had told us to expect a Gatsby themed Oran Mor wedding but we were blown away when we walked into the auditorium.
The room was filled with candle lit tables complete with matching 1920's themed centerpieces and when the guests started to fill the room, we felt like we were on a movie set.
All of Ricky & Georgina's family and friends had went to great effort to look as dashing and glamorous as can be, everyone was on point!
It really goes to show that sometimes all of the small details can make such a huge impact, like this awesome feature outside of the ladies and gents!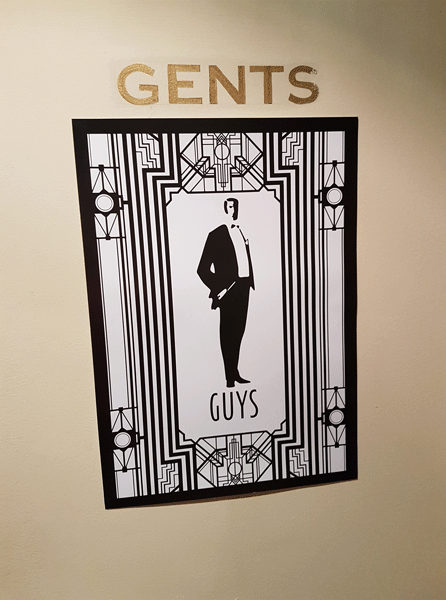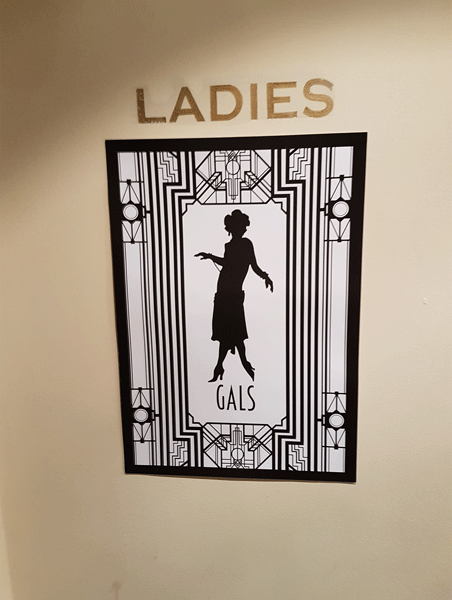 Entertainment with a Surprise
Not long after everyone entered the auditorium the band fired up the first dance and eventually most of the wedding guests were up dancing away, some seemed to stay on the dance floor until the band finished their set!
With what seemed like an intermission from the band an announcement was made that there was a rather big surprise in store for everyone.
Before you knew it, The Red Hot Chilli Pipers entered the auditorium and inevitably a pipe off was declared.
What an amazing sight to see such talent from these Scottish pipers as some of Ricky & Gina's guests even hopped onto chairs to get a better view and cheer on their favourite piper.
Hands down the Red Hot Chilli Pipers were the highlight of the night!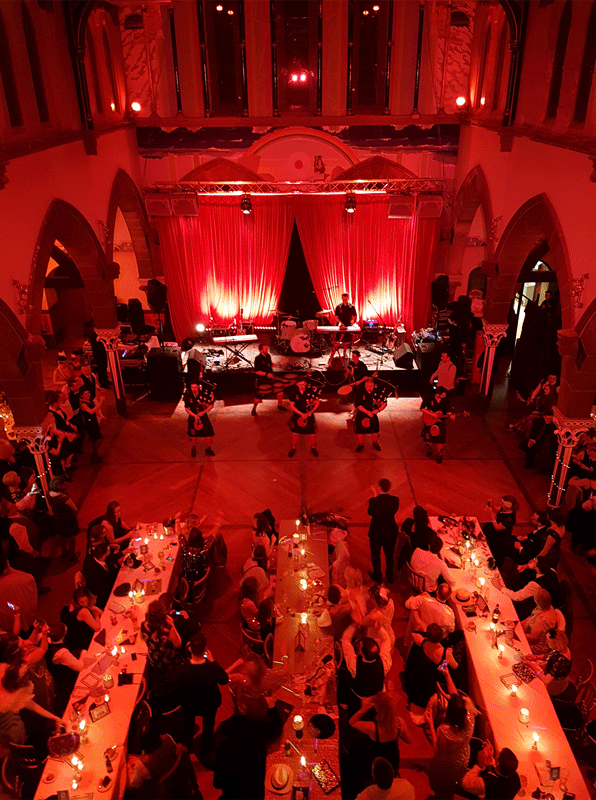 The Company
One thing that made this wedding truly special was how warm and down to earth all of Ricky & Georgina's family and friends were.
You really could not ask for better company, from the chats we had to the amount of guests who embraced the couples Gatsby theme to the non-stop dancing and photo booth action it really was a wedding that could not have been any better.
We were told of how Ricky & Georgina had gone against the norm and shared a lovely meal with everyone in Oran Mor before setting off to the Botanical Gardens for the wedding ceremony in the early evening.
Ricky & Georgina really embraced the fact that this was their wedding and they were going to plan it how they wanted it rather than an already laid out template.
We were so fortunate to have been able to lend a helping hand and Ricky absolutely blew us away with his fantastic feedback.
"First class service!
Our first photo booth booking fell through 24 hours before our wedding. I found Odd Box on Google and they sorted us out in 2 hours after the first phone call.
Ryan and Kerr were really helpful on the night and from the booking through to the delivery it was so easy.
I wouldn't use anyone else ever again."
To read more about this amazing Gatsby themed wedding and to view more images from the day head on over to Tie The Knot Scotland's full story.
Tag a friend who could do with some wedding inspiration for their Scottish wedding.